Solutions Consultant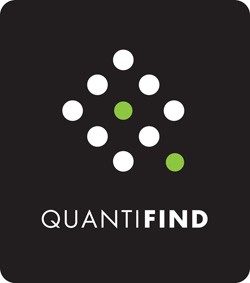 Quantifind
Remote
Posted on Monday, September 5, 2022
Who You Are
Do you find yourself wanting to understand how the pieces of a system work together? Do you enjoy puzzles and love to learn? Have you modeled out the business value of solving a problem? Are you thrilled when you figure out how to do something more efficiently? If the answer to these questions is an unqualified "YES!" then you may be a good candidate to become a Solutions Engineer for Quantifind!
You are dedicated to discovering the needs of your clients and defining appropriate solutions. You care deeply about the technology that you uniquely can offer, but just as strongly about understanding and improving value. You can present the value of AI driven risk management at a level of detail the client needs to drive change.
When the client is ready, you are prepared to map out implementation details, configuration options of the solution. You are process oriented, take organization seriously, and present with a high degree of professionalism and sense of purpose.
You are looking for an opportunity to put your mark on a tier one enterprise. You feel strongly about being mission-driven in your work. Above all else, you are innately curious and highly self-motivated.
Who We Are
Quantifind helps some of the world's biggest financial institutions catch money laundering, identify vendor risk and manage ESG exposure. Quantifind also works with government agencies to use the same platform to uncover foriegn malign influence with open source intelligence. Unlike other players in this space, Quantifind delivers results as Software-as-a-Service (SaaS) with industry leading AI and risk definitions delivered via the cleanest user experiences.
Quantifind is a technology company whose AI platform uncovers signals of risk across disparate and unstructured text sources. Quantifind's differentiated data science is delivered as software-as-a-service (SaaS) with consumer-grade user experiences. In financial crimes risk management, Quantifind's solution uniquely combines internal financial institution data with public domain data to assess risk in the context of Know Your Customer (KYC), Customer Due Diligence (CDD), Risk Management, and Anti-Money Laundering (AML) processes. Today these compliance processes are burdened by ever-increasing regulatory responsibilities and an expectation of more and faster transactions. Legacy technologies only demand more and more human resources as the operations expand; Quantifind's solution offers a way to cut through the inefficiency and enhance effectiveness simultaneously. You will help make the case for this solution as we deliver value to reach a growing market.
To help you succeed, we will provide a supportive environment that fosters collaboration between teams and team members, where learning and professional growth are considered a key part of your success, and of ours. We offer a flexible work environment with a family friendly work-life balance.
What a Great Candidate Looks Like:
5+ years of experience defining the value of enterprise solutions to business sponsors with a record of success

Particular experience in compliance and risk management solutions, ideally AML/KYC or fraud risk mitigation

Particular experience working with or within large complex financial institutions

Excellent verbal and written communication skills and high EQ

Proficiency with sales tools such as SalesForce, LinkedIn Sales Navigator, etc.

Ability to speak capably with various deal stakeholders across technology, operations, procurement, IT, and security

Knowledgable in fundamental concepts in machine learning

Generally technically savvy and capable to become an expert product user

Bachelor's Degree

Willingness to seek AML/Fraud certification as a means of enhancing domain credibility

Fluent in Spanish
The Opportunity We Offer
Design, build and present transformation roadmaps, business case and process improvements to C-suite executives. Advise and Challenge C-Suite executives acting as a thought leader

Promote industry focused business and technology practices, create and deliver live workshops and demos

Solution Design - Propose Quantifind solutions that transform the business and organizational culture of prospect companies and persuasively articulate meaningful business value. When you cannot find the data that you need, track down the people who can answer your questions and convince them to help you define the solution and its business value

Customer Discovery - Build relationships with customers to identify their current circumstances, their customer and employee experience needs, and the business value of fulfilling those needs

Create compelling written proposals in collaboration with our product team, leveraging internal RFP repository and templates that describe and explain Quantifind's functionality

Manage yourself and your relationships with your colleagues while working on multiple simultaneous projects involving a large number of participants and/or customers
In this role you will be a key enabler of the Quantifind Sales organization. You will report directly to the Global Head of Sales but work closely with colleagues from Marketing, Product, Engineering, and Customer Success. You will align with Risk, Operations and other key stakeholders on the prospect side to make the case for Quantifind's value and define an appropriate solution configuration. You will help to both scope and execute on engagements and will be incentivized to see these to production. Through your interactions with clients and prospects, you will bring key insights and feedback to the company that can inform strategy across the organization.
You will be equally responsible for keeping abreast of Quantifind's technology and understanding the market for its products - as both continue to evolve. You will become conversant in the competition and will be capable of making comparisons and highlighting Quantifind's unique value proposition. You will become an evangelist for Quantifind's solutions and contribute to whitepapers, blog posts, and other technical marketing content. As the value expert on the go to market team, you will not only serve as a conduit to Quantifind's own Product and Engineering teams but also take responsibility for the materials and tools employed by the Sales organization.
Your new job will have you interfacing with executives at some of the top financial institutions in the world. Travel will be required - primarily in the United States and Canada - with the amount dependent on your home base and the relative location of opportunities.
A highlight of our benefits:
Competitive salary
Company Equity
Exceptional benefits package
Flexible Vacation & Paid Time Off
Employer-matched 401(k) plan
A fun environment where work-life balance is valued
The US base salary range for this full-time position is $120,000-$145,000 with an approximate OTE of $260,000. Our salary ranges are determined by role, level, and location, and the range displayed on each job posting reflects the minimum and maximum target for new hire salaries for the position across all US locations. Within the range, individual pay is determined by work location, role-related knowledge and skills, depth of experience, relevant education or training, and additional role-related considerations.Depending on the position offered, equity, bonuses, commission, or other forms of compensation may also be provided as part of a total compensation package, in addition to a full range of medical, financial, and other benefits.
We are an equal opportunity employer; we have a fun place to work and a devotion to succeeding together.
Will you join us? Apply now!