Senior Product Manager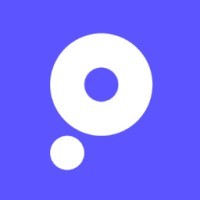 ProsperOps
Product
United States · Remote
Posted on Saturday, April 22, 2023
ProsperOps is looking for an experienced SaaS Product Manager. Partnering with our Chief Product Officer and other founders, you will own and manage a product plan that evolves our existing platform capabilities and creates new, innovative value around FinOps automation. The ideal candidate has a deep understanding of SaaS software development with a proven track record of bringing B2B products to market. We're looking for a hands-on product owner who knows the cloud management space, has experience in the rapidly expanding world of FinOps, and possesses that rare quality to understand markets and technology, sense customer pain points and opportunities (often unspoken), see a path to value creation, and execute with a team to build exceptionally great products.

Responsibilities
Own and execute ProsperOps' product roadmap including elements such as: product strategy and ideation, writing product specifications, feature prioritization, story creation, backlog management, and delivery timelines

Interface with the market, customers, and prospects to understand pain points and opportunities for innovation

Work across Customer Experience, Operations, Sales, and Marketing to gather feedback and clarify product capabilities and strategy

Work closely with Engineering to develop clear stories/product specifications and clarify features during development

Be a product expert which means having a comprehensive understanding of our platform as well as being deep in FinOps and hands-on with public clouds

Develop KPIs and analyze product and business metric data to measure success and identify areas for improvement



Requirements
Minimum 3-5 years cloud product management / software development experience

Previous hands-on experience shipping a B2B SaaS and/or cloud product

Deep understanding of a public cloud platform (AWS, GCP, Azure) and the cloud management tool space

Prior FinOps / cost optimization experience a MASSIVE plus
The ideal candidate will also possess the following skill sets:
Technical Orientation: ability to be hands-on, understand APIs, write SQL, analyze data, and craft product specifications for a technical software system

Customer Obsession: an unwavering desire to innovate and create exceptional outcomes for customers

Detail Oriented: you naturally sweat the small stuff; ability to think, speak, and write clearly and with precision

Startup Mentality: high integrity, curious, positive attitude, and strong work ethic



About Us
ProsperOps is the category leader in autonomous cloud cost optimization, founded by the leaders behind Rackspace's AWS Managed Services Business. We use sophisticated algorithms, AI, and automation to generate world class savings outcomes while minimizing our customers' risk. We are approaching one billion dollars of AWS compute usage under management and serve sophisticated AWS teams at Drift, Betterment, and Tech Data, as well as leaders in the Gartner Cloud Services Magic Quadrant.

Package
Competitive salary

Long-term incentive award

Career growth opportunities as an individual contributor to team leader

Work from home (we're a fully remote team)

Opportunity to be an early part of and shape a start-up culture

Benefits including medical and dental insurance, 401(k)