Senior Credit Risk Analyst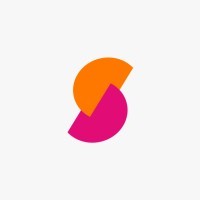 Prosper Marketplace
IT
Remote
Posted on Friday, April 21, 2023
About Us
Founded in 2005 as the first peer-to-peer marketplace lending platform in the U.S., Prosper was built on a simple idea: connect people who want to borrow money with those who want to invest. Since inception, Prosper has helped more than a million people gain access to affordable credit with over $23 billion in loans originated through its platform. Our mission is to help our customers advance their financial well-being through a variety of products including personal loans, credit, home equity lines of credit (HELOC), and our newest product, HELoan. Our diverse culture rewards accountability and cross functional teamwork because we believe this encourages innovative thinking and helps us deliver on our mission.
We're on a mission to hire the very best, and we are committed to creating exceptional employee experiences where everyone is respected and has access to equal opportunity. We realize that new ideas can come from everywhere. It is important to us that every hire connects with our vision, mission, and core values. Join a leading fintech company that's democratizing finance for all!
Our Values
Diversity expands opportunities
Collaboration creates better solutions
Curiosity fuels our innovation
Integrity defines all our relationships
Excellence leads to longevity
Simplicity guides our user experience
Accountability at all levels drives results
The Role
As the first peer to peer lending marketplace in the United States, Prosper has a history of innovation. As a growing company that generates cash (rare in the valley), Prosper also has a history of generating results. We are looking for team members that share our passion for applied analysis and who would be excited to join a mission-driven team.
The successful candidate will join Prosper's Credit Risk Management Department. The team leverages advanced analytics tools, cutting edge data and techniques to develop credit and fraud strategies that govern automated credit decisions in Prosper's online marketplace. A Senior Credit Risk Analyst at Prosper can apply advanced statistical techniques, algorithms, and industry tools to develop solutions that predict and prevent credit and fraud risk associated with Prosper's Personal Loan and Credit Cards products. The ideal candidate should possess strong hands-on analytical skills and a passion for solving problems in innovative, effective ways. The faster, more agile risk strategies keep our marketplace competitive and ensure that we continue to deliver on our mission of advancing financial well-being.
Problems You Will Solve
Develop credit strategies to improve the credit performance by using data, machine learning models and advanced analytics tools to optimize risk decisions
Bring innovative/out of the box thinking to make recommendations and to approaching/solving problems
Design A/B tests and understand the risk-return trade-offs
Partner with Product, Marketing and Engineering teams to implement strategies and monitor the strategy performance
Continue to innovate by testing new data, analytics approaches and models
Conduct ad-hoc analysis related to risk management, investor services, product, and operations
Analyze portfolio performance at a granular segment level on an ongoing basis. Identify trends and conduct root-cause analysis to isolate key performance driver
Communicate findings and recommendations to the Risk Management and broader Prosper community
Work with legal and compliance team to ensure strategies and policies comply with all the regulatory requirements
About You
Bachelor's degree in Business, Statistics, Mathematics, Computer Science, Engineering or Economics
2+ years in performing data management and analytics. Experience managing credit risk and/or fraud and/or data science in consumer lending industry, consumer credit card experience is a plus
Strong analytical and problem-solving skills
Must have strong proficiency in SQL, R coding languages. Knowledge of Python, Tableau and Knowledge Seeker is a plus
Strong communication skills – ability to communicate technical subject matter clearly and succinctly to other team members and Senior Management team
Knowledge and experience of segmentation, statistical procedures, and financial analytic tools are required
Curious to ask questions, probe into reasons and challenge the status quo
Strong ownership and motivation to drive business result
Ability to work in fast-paced environment and meet deadlines without sacrificing quality
Applicants have rights under Federal Employment Laws.
At Prosper, we're looking for people with passion, integrity, and a hunger to learn. We encourage you to apply even if your experience doesn't precisely match the job description. Your unique skill set and diverse perspective will stand out and set you apart from other candidates. Prosper thrives with people who think outside of the box and aren't afraid to challenge the status quo. We invite you to join us on our mission to advance financial well-being.
Prosper is committed to an inclusive and diverse workplace. All aspects of employment including the decision to hire, promote, discipline, or discharge, will be based on merit, competence, performance, and business needs. We do not discriminate on the basis of race, color, religion, marital status, age, national origin, ancestry, physical or mental disability, medical​​​ condition, pregnancy, genetic information, gender, sexual orientation, gender identity or expression, veteran status, or any other status protected under federal, state, or local law, including the San Francisco Fair Chance Ordinance. Prosper will consider for employment qualified applicants who are non-US citizens and will provide green card sponsorship.