Director of Sales, Retail & Alternative Channels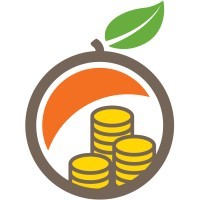 ProducePay
Sales & Business Development
United States
Posted on Tuesday, April 4, 2023
Description
The ProducePay marketplace is transforming the global fresh produce industry into a more connected and sustainable movement. Our products empower farmers and enable Buyers and consumers to receive fresher produce more efficiently while helping to eliminate over 50% of global economic waste. At the intersection of Technology, Finance, and Agriculture, the ProducePay marketplace is building a better supply chain for fresh produce, creating transparency and placing trust at the center of every transaction.
This role is a senior leadership position focused on sales and is responsible for leading and managing sales activities within the North East and Mid-West Geographical Business Unit. The role, along with the team, is accountable for selling a wide range of commodities that are part of our grower's ecosystem in Mexico, Peru, Colombia, and Chile. Additionally, the role carries the responsibility for the profit and loss (P&L) of the company's sales in this Business Unit, specifically for key strategic clients.
This role holds the responsibility of team building and talent development while driving business growth. We rely on this individual to utilize their industry knowledge and experience to deliver results and autonomously execute our commercial strategy. The Senior Director of Sales reports to the SVP of Retail and Alternative Channels Global and collaborates with our entire team to establish a more connected and sustainable supply chain for agricultural goods. Our goal is to unleash the potential of growers in Latin America and transform the Fresh Produce Industry through our Marketplace Platform. We aim to provide an all-encompassing solution that reduces complexity by offering working capital, financial services, knowledge, experience, and access to a platform with over $3.5 billion in gross market value transactions. This will enable connections with buyers across various market segments within the Fresh Produce Industry.

The Senior Director of Sales for Retail & Alternative Channels in the GBU will have the primary responsibility of maximizing growth, revenue, and profitability for the respective GBU. Their role is to ensure that every product from our growers' ecosystem finds a suitable market. The Senior Director will spearhead the development and execution of strategic and tactical plans to achieve ProducePay's goals and objectives. They will serve as a champion of culture, sustainability, and innovation, while also assembling and leading a team capable of driving sales in the Retail and Alternative Channels. This includes National & Regional Retail Chains, Wholesalers and Distributors (Terminal Markets), Food Service (such as Restaurants, Hotels, Coffee Shops, QSR & Convenience Stores), Processors (dealing with Fresh Cut, Frozen, Dry, and Puree products), as well as Travel & Leisure sectors such as Cruise lines.

Responsibilities
Design, influence, and execute the strategy and transformation agenda to position ProducePay and our 54 commodities from the grower's ecosystem in targeted market segments.
Drive business operations and sales to maximize growth, performance, and value creation for the entire Geographical Business Unit (GBU).
Enhance organizational and cross-functional effectiveness, engagement, and culture within the GBU.
Define and deliver the long-term strategic purpose and promise for the GBU.
Recruit, train, motivate, and lead the ProducePay sales team to achieve daily volume and price objectives for all products.
Assign customer and geographical responsibilities to the sales team and traders.
Establish annual budgets for each commodity and provide demand forecasts by region and client.
Lead new business initiatives and expand existing customer relationships.
Ensure accurate and timely handling of invoicing and allowances.
Conduct quarterly sales business reviews with key strategic customers.
Collaborate with cross-functional teams, including transportation/logistics, SELLERS/Growers commercial team, supply chain, commodity managers, sales enablement, field operations, marketing, and category management, to drive profitable growth in Retail and Alternative Channels.
Potentially manage and nurture commercial relationships with specific key strategic national or regional accounts, in addition to GBU responsibilities.
Perform other assigned duties as necessary.
Requirements
10-15 years Fresh Produce sales management experience.
Strong leadership, communication, interpersonal skills, negotiation skills, decision making skills.
Strong understanding of account P&L.
Knowledge and ability to use basic software programs such as Word, Excel, PowerPoint, Outlook, Asana, SalesForce, Google platforms, ProducePro, Cognos and Syndicated Nielsen data.
Understanding of basics relative to Agricultural production and quality control, understanding of commodity markets and personnel management and leadership.
Knowledge of perishable supply chain logistics, integrated account management and basic qualitative and quantitative consumer needs analysis.
Ability to demonstrate on 24/7 the following 6 Key Competencies:


Manages Complexity
Build Networks
Situational Adaptability
Business Insight
Strategic Mindset

Bachelor of Arts or Science degree in Business Management/Sales, Agriculture, or a minimum of 10 years of Business Management/Sales experience.
Sales Team direct reports and constant collaboration with Traders, Commodity Managers and Growers/Seller team's
Ability to travel internationally and domestically up to 50% required.

Benefits
Health Insurance: Medical, Dental, and Vision benefits
Competitive comp package of base, bonus, and equity
401K - company automatically contributes 3%
Work-from-Home Stipend
Quarterly Volunteer Days
Pet Insurance
Unlimited Paid-Time-Off
Brilliant, motivated, and fun team members