Bank Compliance Quality Control Analyst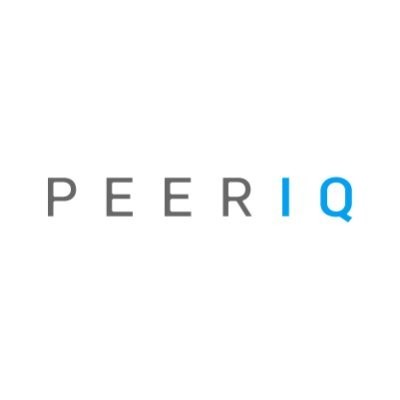 PeerIQ
IT, Legal, Quality Assurance
Fort Lee, NJ, USA
Posted on Friday, August 11, 2023
Who We Are
Cross River is a highly profitable, fast-growing financial technology company powering the future of financial services. Our comprehensive suite of innovative and scalable embedded payments, cards, and lending products deliver financial services for millions of businesses and consumers around the globe. Cross River is backed by leading investors and serves the world's most essential fintech and technology companies. Together with its partners, Cross River is reshaping global finance and financial inclusion.
We are on a mission to build the infrastructure that propels access, inclusion, and the democratization of financial services. While our company has tripled in size over the last three years, our strong sense of purpose led Cross River to be named to American Banker's list of Best Places to Work in Fintech for the last 6 years. The reason for this success is simple – our nimble and collaborative family culture lives in every member of our growing team. Together we are at the forefront of technology and innovation, and we invite passionate, collaborative, and motivated high performers to join our expanding team.
What We're Looking For
As an Analyst in the Quality Control (QC) Team within the Compliance Function, you will play a crucial role in ensuring the accuracy, consistency, and adherence to regulatory requirements in the work conducted by the compliance testing, complaints, quality monitoring, and marketing compliance functions. Your primary responsibility will be to conduct detailed reviews and assessments of compliance-related activities, identify potential discrepancies or risks, and collaborate with other compliance teams to implement necessary improvements. By contributing to the QC process, you will support the bank's overall compliance excellence and reputation.
Responsibilities:
Compliance Reviews and Analysis:

Conduct comprehensive reviews of compliance testing, complaints, quality monitoring, and marketing compliance reports, workpapers, and processes.
Analyze data to identify discrepancies, deviations from established protocols, and potential compliance risks.
Document findings and observations accurately.

Collaboration and Feedback:

Work closely with the Manager - Quality Control and compliance teams to address identified issues and ensure timely implementation of corrective actions.
Participate in meetings to provide feedback and insights on compliance activities and improvements.

Adherence to QC Protocols:

Follow established QC protocols, procedures, and guidelines for each area of compliance activity.
Maintain consistency in applying the QC process across different compliance functions.

Support Process Improvement:

Collaborate with the Manager - Quality Control to suggest enhancements to existing protocols and procedures.
Assist in implementing process improvement initiatives across the compliance function.

Compliance Reporting:

Support the Manager in preparing comprehensive reports on QC findings, including trends and areas for improvement.
Assist in presenting QC reports to the compliance management team and relevant stakeholders.

Regulatory Knowledge:

Stay updated on relevant regulatory changes and developments related to the banking industry and compliance activities.
Ensure compliance with all applicable laws, regulations, and guidelines.

Training and Development:

Participate in training sessions to enhance knowledge of compliance requirements and best practices.
Stay informed about emerging industry trends and advancements.
Qualifications:
Bachelor's degree preferred.
3+ years of experience in compliance, risk management, audit, or a related field.
Familiarity with relevant regulatory requirements and industry best practices.
Strong analytical skills with the ability to analyze compliance data and identify potential issues.
Excellent communication and interpersonal skills to collaborate with cross-functional teams.
#LI-JJ1
#LI-Onsite
#LI-Hybrid
Salary Range: $75,000.00 - $95,000.00
Cross River is an Equal Opportunity Employer. Cross River does not discriminate on the basis of race, religion, color, sex, gender identity, sexual orientation, age, non-disqualifying physical or mental disability, national origin, veteran status or any other basis covered by appropriate law. All employment is decided on the basis of qualifications, merit, and business need.
By submitting your application, you give Cross River permission to email, call, or text you using the contact details provided. We will only contact you with job related information.