Sr. Director, Developer Success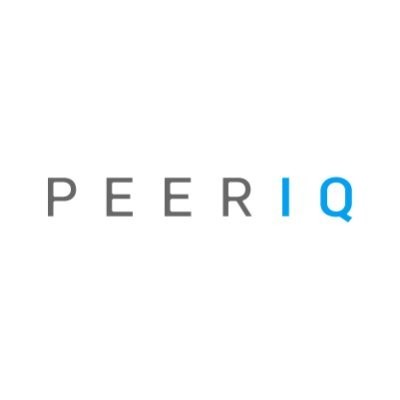 PeerIQ
Software Engineering
Fort Lee, NJ, USA
Posted on Friday, August 4, 2023
Who We Are
Cross River is a highly profitable, fast-growing financial technology company powering the future of financial services. Our comprehensive suite of innovative and scalable embedded payments, cards, and lending products deliver financial services for millions of businesses and consumers around the globe. Cross River is backed by leading investors and serves the world's most essential fintech and technology companies. Together with its partners, Cross River is reshaping global finance and financial inclusion.
We are on a mission to build the infrastructure that propels access, inclusion, and the democratization of financial services. While our company has tripled in size over the last three years, our strong sense of purpose led Cross River to be named to American Banker's list of Best Places to Work in Fintech for the last 6 years. The reason for this success is simple – our nimble and collaborative family culture lives in every member of our growing team. Together we are at the forefront of technology and innovation, and we invite passionate, collaborative, and motivated high performers to join our expanding team.
What We're Looking For
We're looking for a seasoned Sr. Director of Product Success, a maestro who can ensure our customers are always over the moon throughout their product journey. You'll be the skipper of four key teams: Documentation, Support, Design, and Research, covering all the bases of our product success, from measuring to executing.
We're after someone who's got a deep understanding of product management and a proven track record of leading teams to drive product wins. You'll need to be a strong leader, have an eye for detail, and a passion for delivering experiences that meet high standards of quality. If you're a strategic thinker with a hands-on approach, love making data-driven decisions, and have a desire to make customers fall head over heels for our products, we'd love to hear from you.
The successful candidate will have a strong ability to manage and inspire teams, a keen eye for detail, and a passion for delivering products that meet high standards of quality. If you are a strategic thinker with a hands-on approach, like establishing and managing metrics, and have a desire to drive tangible improvements, we would love to hear from you.
Responsibilities:
Product Performance Monitoring: You'll be the detective of product performance metrics, creating a tracking system and keeping a keen eye on usage data, satisfaction scores, and other key metrics to understand how well the product is meeting user needs and business objectives.

Product Feedback Management: You'll work hand in hand with our Customer Success Team and Relationship Managers to collect, analyze, and respond to partner feedback. This could involve conducting surveys, facilitating user testing sessions, and working closely with partner-facing teams to understand user experiences and identify areas for improvement.

Product Insights: You'll be the go-to person for Product Managers when it comes to market trends, product usage data, emerging trends, and thought leadership pieces.

Product Support: You'll work with customer-facing teams to iron out process issues, identify metrics and objectives, and establish cross-functional working groups to continuously improve support processes and enhance the partner experience.

Product Experience: By coordinating Documentation, Support, and Design teams, you'll ensure that our partners receive a top-notch experience when they interact with our products, from evaluation to post-launch.

Collaboration with Product Teams: You'll work closely with all the product managers to ensure alignment and collaboration. This can involve sharing user insights, contributing to product strategy discussions, and coordinating product launches and updates.
Some questions you will answer in your job:
How's our product performing and what's the partner feedback like?

What can we build to enhance the partner experience?

Are there gaps in our product documentation?

How can we improve the support process to be more efficient?

What risks could impact our product's success?
Qualifications:
At least 5 years' experience leading Product Management, Product Success, Process Improvements, Product Operations, Customer Service, or similar teams.

Proven experience driving the success of a Product portfolio, preferably in Financial Services or Fintech.

Effective communication and collaboration abilities with cross-functional teams.

Detail-oriented and highly organized, with strong time management skills.

A go-getter attitude.

Demonstrated adaptability and resilience in a fast-paced and changing environment.

A quick learner who can hit the ground running.

Excellent relationship management skills.
Bonus:
Strong understanding of product development lifecycles, methodologies, and best practices.

Experience setting and managing cross functional OKRs

Experience with Customer Service or Product Documentation

Experience with product/project systems such as Monday.com, Confluence, Jira.
#LI-AS2
#LI-Onsite
Salary Range: $200,000.00 - $250,000.00
Cross River is an Equal Opportunity Employer. Cross River does not discriminate on the basis of race, religion, color, sex, gender identity, sexual orientation, age, non-disqualifying physical or mental disability, national origin, veteran status or any other basis covered by appropriate law. All employment is decided on the basis of qualifications, merit, and business need.
By submitting your application, you give Cross River permission to email, call, or text you using the contact details provided. We will only contact you with job related information.