Litigation Paralegal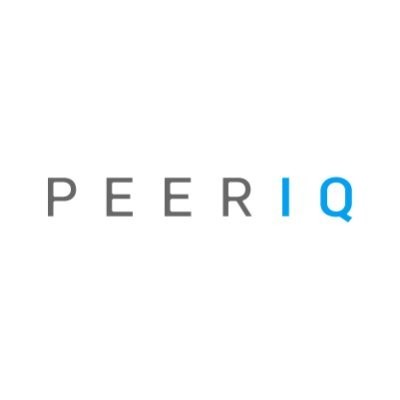 PeerIQ
Legal
Fort Lee, NJ, USA
Posted on Wednesday, January 4, 2023
Who We Are:
Cross River is a highly profitable fast-growing financial technology company recognized for the third year in a row by CB Insights as one of the 250 best global fintechs. Our comprehensive suite of innovative products powers financial solutions with a strong focus on regulatory compliance for our partners and their millions of consumers around the world.
We are on a mission to build the infrastructure that propels access, inclusion and the democratization of financial services. While our company has tripled in size over the last three years, our strong sense of purpose led Cross River to be named to American Banker's list of Best Places to Work in Fintech for the last 4 consecutive years. The reason for this success is simple --- our nimble, adaptive, and collaborative family culture lives in every member of our growing team. Together we are at the forefront of technology and innovation in financial services and we invite collaborative and motivated high performers to join our rapidly expanding team.
What we're looking for
Cross River's Legal team handles all the legal responsibilities at Cross River, and as a Litigation Paralegal, you play a key role. The Paralegal will be responsible for utilizing their knowledge and skills to assist in managing the company's litigation and/or regulatory matters, improving the company's legal processes, and assisting the legal team with contract review, management and prioritization. The ideal candidate will have experience working in a fast-paced legal or business environment.
Responsibilities – what you will do:
Collaborate with the in-house legal team to address legal issues
Assist in-house counsel with litigation and regulatory matter management
Respond to subpoenas, levies and garnishments
Coordinate the collection, review and production of documents and respond to discovery requests
Manage and track all litigation
Act as liaison among all parties including court or other neutrals for scheduling and sharing information
Assist in-house counsel with contract review and management
Manage contract execution, by acting as point person for DocuSign
Providing contract support for standard corporate agreements, such as non-disclosure, marketing, and independent contractor agreements
Assisting with management of the process of signing and tracking legal documents
Ensure appropriate contract authorization.
Facilitate completion of commercial contracts (by, for example, filling in basic information to contract form, proofreading and collecting business information for schedules/appendices).
Update contract forms and draft simple form documents (e.g., product claim settlement and release agreements) or contract amendments.
Organize and manage documents, including the creation of spreadsheets and retrieval systems
Compile information and, preparing statistics, charts, graphs and other summaries to detail the findings
Check and edit legal forms and documents for accuracy
Build and maintain databases and files
Organize and track case files
Co-ordinate law office activities such as subpoena delivery
Review legal department processes for improvements and efficiencies
Providing general support to Law Department and assisting with special projects, as needed.


Qualifications and Skills5+ years (minimum) of significant and substantive experience as a Paralegal
Bachelor's Degree from recognized US college or university
Paralegal certificate from an ABA accredited program preferred, or a combination of education and/or experience
Litigation, regulatory and contract matter management experience
Assisting with litigation holds and setting systems to ensure that data is not deleted during such holds.
Exposure to vendor contracts
Ability to handle stressful situations with internal and external clients, while maintaining a professional approach to problem solving
Hard working, well organized and able to manage numerous projects simultaneously under deadline pressures
Excellent organizational and project management skills
Experience managing document productions
Proficient with MS Office Suite - specifically EXCEL spreadsheets (a must)
Working knowledge and competency with case management software, a plus
Thorough knowledge of legal communication principles and practices
Experience with regulatory examinations and internal investigations, a plus
Strong research and report-generating skills
Strong attention to detail
Basic legal research and investigation skills
Ability to follow direction and procedures
Strong written and oral communication skills
Ability to prioritize workload and assignments
High degree of professional ethics and integrity
Excellent judgement, analytical skills and decision making
Excellent interpersonal and communication skills, including the ability and desire to build relationships with others.
Salary: $80,000 - $110,000
#LI-JJ1
Cross River is an Equal Opportunity Employer. Cross River does not discriminate on the basis of race, religion, color, sex, gender identity, sexual orientation, age, non-disqualifying physical or mental disability, national origin, veteran status or any other basis covered by appropriate law. All employment is decided on the basis of qualifications, merit, and business need.
By submitting your application, you give Cross River permission to email, call, or text you using the contact details provided. We will only contact you with job related information.