Total Rewards Specialist, Global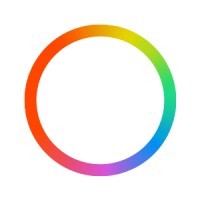 Payoneer
New York, NY, USA
Posted on Friday, May 26, 2023
Total Rewards Specialist, NYC/Hybrid
Build Your Career | Love your Work | Make a Difference
Payoneer's mission is to empower businesses to go beyond – beyond borders, limits and expectations. In today's digital world, Payoneer enables businesses of all sizes from anywhere in the world to access new economic opportunities by enabling them to transact globally as easily as they do locally.
Payoneer's digital payments platform streamlines global commerce for millions of small businesses, marketplaces and enterprises from over 200 countries and territories. Leveraging robust technology, compliance, operations and banking infrastructure, Payoneer delivers a suite of services that includes cross-border payments, working capital, tax solutions and risk management. Powering growth for customers ranging from aspiring entrepreneurs in emerging markets to the world's leading brands like Airbnb, Amazon, Google and Upwork, Payoneer makes global commerce easy and secure.
As a member of the Global Total Rewards Center of Expertise (COE), the Total Rewards (TR) Specialist, in alignment with the TR Strategy, will support the development, analysis, administration and implementation of Payoneer's compensation, benefits and recognition programs for the Americas region. This position operates as the lead representative of the TR Function for the assigned region, working in partnership with local HRBPs and Talent Acquisition. Regional TR Analysts work together as a global team to provide guidance, consultation and support collectively across Payoneer, with a "Follow the Sun" support model.
What you will do:
Compensation Rewards:
· Market Data & Analysis: Develop and maintain global repository of all survey matches against Job Descriptions. Manage and conduct annual survey job matching (with HRBP & Business Leaders) and survey data submission process. Conduct analysis and establish recommendations for review.
· Rewards Cycle: Support the head of TR with compensation budget planning analysis (Salary/STI/LTI). Review and prepare cycle timelines, communication materials, and in partnership with HR Operations, any system configuration preparation or changes needed. Partner aligned HRBPs to deliver program education sessions and information timely.
· Job Descriptions: Develop and maintain global JD template, and a global repository for all Payoneer Job Descriptions.
Benefits and Wellness:
· Ongoing support of existing benefits (enrollment, questions, communication, ongoing process) and also review and design new benefits (market benchmarking, costs estimations, stakeholder engagement, recommendations)
· Participate and analyze global benefits surveys. Conduct analysis and establish recommendations for review.
· Maintain global inventory of all benefits, allowances, awards, gifts. Conduct Semi-Annual Review to maintain accuracy as well as potential changes for the following year with budget implications. Stay abreast of evolving local market requirements and best practices to consult HRBPs and Business Leaders accordingly. Oversee and manage all enrollment periods – plan details, communication to employees, etc.
Communication, Education & Training:
· Follow the TR branded communication strategy for all TR programs and processes. Develop materials, conduct education and training session for HR and the business, etc. Provide reminders for time sensitive processes (Equity Trading Block Out Periods Opening/Closing, Deadlines to submit recommendations, review processes, etc.)
· Develop, provide and review language in all onboarding (offer-letter for FTE & FTC)/offboarding processes, employee handbook policies related to TR to ensure accuracy, and global compliance. Semi-Annul review to be conducted. Establish recommendations for review.
Risk Management:
· Stay abreast of regional Compensation & Benefit legal and regulatory requirements to ensure Payoneer Compliance as applicable. Determine process and program change needs and develop plan to address.
· In alignment with the global TR, develop and implement TR Process Controls to mitigate risk. Perform annual TR process reviews to evaluate the effectiveness of the controls.
· Monitor compensation rewards data for data accuracy/integrity, trends, themes, opportunities, and any potential areas of concern.
What we are looking for:
· Bachelor's degree in related discipline
· 5-7 Years HR Experience, with a minimum of 3 years Compensation and/or Benefits Experience
· Good working knowledge of Compensation and Benefits overall
· European or Global Rewards experience is an advantage
· Ability to interact with, and present to a variety of management within the organization
· Excellent communication skills, both verbally and in writing
· Working knowledge of process and procedure development and writing
· Excellent project and time management skills
· Proficient/Expert level skills in MS Office Suite (Word, Excel, PowerPoint)
· Proficient with working within an HRIS/Reporting system (SuccessFactors, Workday, Ultimate, Oracle, etc)
· Strong ability to work independently and in a team environment
· Periodic flexibility in schedule to meet the needs of a global team
What we offer:
* Excellent medical, dental, and vision insurance (individual plan 100% covered) FSA and HSA
* 401K with employer match
* Fitness reimbursement
* Generous PTO, paid holidays, and parental leave
* Learning and development opportunities
* Fun office culture with supportive leadership
* Exciting social events, including happy hours, birthday celebrations, and Friday lunches
* Community engagement opportunities
* Relaxed dress code
Join the Payoneer Family - check out Our Values and apply today!
In accordance with New York City Law, below is the annual base salary range for this position. Actual annual base salary is based on, but not limited to: experience, education, professional licenses, location and business needs. The position is eligible for health insurance, disability insurance, life insurance, 401k plan, paid-time off, and sick (and where applicable safe) leave. This position is also eligible for a discretionary year-end bonus.
The annual base salary range for this position is: $70,000-100,000
#LI-DL1