Head of Portfolio Management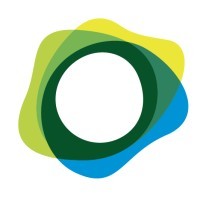 Paxos
Remote · United States
Posted on Friday, May 19, 2023
About Paxos
Paxos is on a mission to enable the movement of any asset, any time, in a trustworthy way. Today's financial infrastructure is archaic, expensive, inefficient and risky - supporting a system that leaves out more people than it lets in. So we're rebuilding it.
As a regulated blockchain infrastructure company, we use technology to tokenize, custody, trade, and settle assets for enterprise clients like PayPal, Bank of America, and Interactive Brokers. Paxos is a top-funded blockchain company, with more than $500 million in total funding from leading investors like OakHC/FT, Founders Fund, PayPal Ventures, and Declaration Partners. Together, we empower today's financial leaders to build a more open, trusted economy.
The Head of Portfolio Management for Paxos will devise and implement investment strategies and processes to meet regulatory and client goals and constraints, make decisions on what and when to buy and sell investments, work with business development and product teams to ensure product market fit and roadmap efficiency, work with regulators to explain Paxos' products and controls, and face external clients to serve as the face of Paxos' efforts on the financial side.
As a Head of Portfolio Management, you'll get to:
Oversee allocation decisions on over $20B of portfolio reserves in accordance with the Paxos portfolio management mandates and legal restrictions within the NYDFS stablecoin issuance framework

Manage Treasury team engaged in multiple activities:

Payments to external parties

Trading activity for reserves

Overnight and weekend liquidity management

Bank counterparty credit risk evaluation

Face external bank counterparties to establish Paxos credibility, including:

Institutional trading partners

Traditional bank counterparties for deposits and payment activities

Engage with core partners on Paxos Stablecoin-As-A-Service (SaaS) offering

Face senior members of prospective clients as part of sales cycle as well as provide strategic and risk advice to current customers

Ensure orderly functioning of liquidity

Work with regulatory and compliance teams on communication and policy materials to ensure disclosures and statements consistent with regulatory guidance

Partner with Paxos product development teams to build stablecoin and banking partnerships roadmap and technology stack

Provide education and coaching to business development team for stablecoin products

Face major customers to explain the Paxos offering with regard to ongoing practices, risk management, regulatory framework and portfolio management decisions

Present and build materials for presenting the Paxos stablecoin offering to key clients

Write for the Paxos blog and engage, as appropriate, with the press to explain Paxos offerings in the space

Engage with the DeFi partnerships team to scope and build proposals for distribution of Paxos products

Work with the OTC trading desk to facilitate relationships with trading partners for Paxos' offerings

Administer the Paxos risk processes around the portfolio and financial risk

Participate as necessary in board meetings and presentations to key stakeholders

Lead or participate in meetings with regulators on Paxos portfolio management practices, risk controls around stablecoin products and general crypto ecosystem knowledge distribution

Educate regulators on specific policy implications and crypto ecosystem knowledge

Partner with legal and marketing teams to deliver Paxos message to key legislative staff, regulatory policy groups, and trade groups
Your experience should include:
Bachelor's degree (or foreign education equivalent) in Finance, Economics, Accounting, Statistics, Business Administration, Mathematics, or a closely related field

15+ years of experience in trading, structuring, or portfolio management roles in traditional financial markets or related fields

Experience trading short term interest rate instruments; t-bills, overnight repos backed by treasuries.
You might also have demonstrated expertise in:
managing fixed income portfolios and understanding interest rate, credit and liquidity risk.

performing portfolio construction and risk management including, bet sizing and managing sector, position sizing, and liquidity exposure, using quantitative, qualitative, and/or statistical models for screening, analysis, and adhering to portfolio characteristics.

evaluating portfolio risk and developing and producing reports, stress scenarios, and contingency plans to effectively monitor, communicate, and help the portfolio management and trading teams manage these risks while also communicating upwards to the executive team and the board.

traditional financial markets trading, using industry standard tools like Bloomberg, Tradeweb, etc. and marking portfolios as well as managing basic reporting of positions and income.

speaking with external stakeholders in the regulatory space, including conveying risk and control procedures, portfolio management process, and advising on appropriate regulatory structures, actions, and disclosures

speaking with clients, including acting as a Subject Matter Expert (SME) on portfolio management during engagements to pitch company products, ongoing due diligence with partners, and overall market posture

public speaking as an SME on stablecoins and crypto market structure, including at industry conferences, public events, with the media, and academic forums

managing teams in financial markets, including teams managing financial risks, portfolios, and trading positions effectively through multiple market regimes with an emphasis on risk control and portfolio stability
What you'll love about Paxos:
Paxos has consistently been recognized on the Forbes Fintech 50, CB Insights Blockchain 50 and Built In's "Best Places to Work" lists. Paxonians have significant ownership and impact on our business, as well as benefits like company equity, health insurance, family leave, a quarterly stipend for development, a stipend for home office setup and unlimited PTO. From team product demos and virtual lounge and learns to care packages and an active Slack #shoutouts channel, there are countless opportunities to connect and make your mark. Help us continue to build a new, open financial system from one of our three offices or right from your home!
Learn more:
Company
Customers
Media
Our Paxos team is made up of passionate people from all over the world with different perspectives and experiences. If this opportunity excites you, but your experience doesn't perfectly match the description…apply! Unique voices help us build a more transparent and open economy.
#LI-NG1
#LI-remote