Senior Software Engineer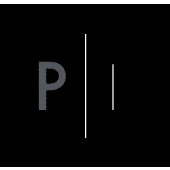 Paragon Intel
Software Engineering
New York, NY, USA · Remote
Posted on Friday, June 30, 2023
We're looking for a Senior Software Engineer to come and work with our team of senior developers and help plan and execute building our flagship product. You will be a critical member of our tight-knit startup that has the opportunity to change the way people invest, manage, and recruit. We've already had success with two products.
Full stack with C#/.NET experience. 6+ years experience.
This is available to be remote or on premise.
Who We Are
We believe humans are fundamentally overlooked and underappreciated when analyzing how companies will do. As a leader in the new field of management analytics, we create SaaS products that help everyone affected by the country's biggest companies – investors, pension funds, employees – understand who a company's leaders are and how the company will perform because of them.
Because of our work, we believe our push for transparency will create better executives and thus, better companies.
What You'll Be Doing
Create first platform for analyzing corporate leaders based on new and existing data sets
Participate in product design discussions, providing feedback and generating ideas for our product roadmap
Participate in technical design, estimating, and planning tasks
Hands-on development across the entire technology stack - backend, frontend, database, deployment, and monitoring
Build infrastructure for integrating data from a variety of sources
Create features and tools that provide unique insights into the people behind major companies
Help build the foundations of an outstanding development culture
What You Should Bring
Experience building scalable applications
Object-oriented design experience; C#/.NET Core experience a plus, but not required
Knowledge of client-side javascript frameworks; Vue.js experience a plus
Bachelor's degree in a technical major; Computer Science or similar preferred
Flexibility and a strong desire to learn new technologies
Attention to detail and ability to work independently
You can constructively disagree with others while maintaining trust and respect.
You take pride in delivering high-quality products and build confidence in the software you deploy using a combination of automated testing, manual testing, and monitoring tools
Compensation
Competitive Salary
Unlimited career upside – base + training + equity
Full benefits – medical, dental, and vision with 100% of all premiums covered by Paragon