Director, Auto Growth Strategy & Business Development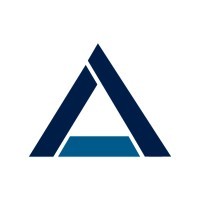 Pagaya
Sales & Business Development
New York, NY, USA
Posted on Wednesday, May 24, 2023
About Pagaya
Shape the Future of Finance

Pagaya is building a leading artificial intelligence network to help our partners grow their businesses and better serve their customers.
Pagaya powers a leading artificial intelligence network that enables banks, fintechs, merchants, lenders, and other B2C businesses to provide their customers with greater access to financial services. We help partners grow their customer base while managing risk, all with a seamless customer experience.
Pagaya's network enables our partners' customers access to credit across Auto, Credit Card, Personal loans, and Real Estate markets. We are also developing products in insurance, real estate, and more. Our network is fully automated and operating at scale - with the support of the Pagaya network, our partners have processed millions of applications, with a new application typically analyzed every second.
Let's create better outcomes together!
About the Role
Pagaya works with leading consumer finance companies across industries to extend credit by leveraging our powerful AI and technology. Pagaya's Business Development team is part of Pagaya's Growth Organization and is responsible for developing and managing relationships with prospects, decision-makers, and key stakeholders.
As the Director of Business Development for Auto, you will help identify and cultivate new engagements between Pagaya and prospective lending partners in the consumer finance space and build long-term relationships. This is a cross-functional role focused on generating value through the identification & pursuit of new partnerships and/or opportunities which entails working with Pagaya's Leadership, Marketing, Partnerships, Risk Management, Finance and Product teams globally. The role will focus on initiating and developing strategic partnerships with banks, auto lenders, specialty finance companies and fintechs and will report to the Head of Business Development and Growth Strategy at Pagaya.
Responsibilities
Responsible for driving the new growth opportunities for Pagaya through proactive, outbound business development activities.

Lead all key meetings, communications, escalations, and negotiations; coordinate and bring in subject matter experts when needed.

Continually develop and maintain a pipeline of potential partners through ongoing networking/business development activities.

Develop and manage relationships with prospects, decision-makers, and key stakeholders.

Become an expert on Pagaya's mission statement and value proposition and conduct discovery calls, presentations, and product demonstrations with new prospects and customers.

Drive new growth opportunities for Pagaya through proactive business development activities such as prospecting, lead generation, relationship development, networking, cold-calling, and email campaigns.

Monitor the external environment for significant competitive developments and potential partnership opportunities and communicate more broadly to key line of business partners.

Work with relevant cross-functional teams on developing and executing lead generation strategy including industry events and conferences.

Ensure all business development is executed in accordance with policies, controls, key functional partners, and Growth Team procedures.
Requirements
10+ years of institutional/B2B sales and business development experience, preferably within a Financial Technology or Financial Services company, preferably with Auto lending experience.

Track record in selling new business, products, solutions, and/or services.

Proven ability to manage multiple stakeholders toward an ideal outcome, working across a cross-functional organization, with particular focus on technology, R&D, and product.

Ability to identify and define strategic opportunities, collect, and analyze data, establish fact patterns and draw valid solutions.

Effective oral and written communication; analytical, organizational and time management skills in a fast-paced environment.

General understanding of the consumer credit market, especially expertise in Auto Lending.

Technically savvy; thorough understanding of related technology and services.

Experience selling to C-Level decision-makers.

Ability and willingness to travel as needed
The pay ranges for New York-based hires are commensurate with candidate experience. Pay range: $225,000-$250,000.
Pay ranges for candidates working in locations other than New York may differ based on the cost of labor in that location.
Our Team
Pagaya was founded in 2016 by seasoned research, finance, and technology entrepreneurs with our head quarters located in NYC, Tel Aviv, Boston, and Zurich.

We move fast and smart, identifying new opportunities and building end-to-end solutions from AI models and unique data sources. Every Pagaya team member is solving new and exciting challenges every day in a culture based on partnership, collaboration, and community.
Join a team of builders who are working every day to enable better outcomes for our partners and their customers.
Our Values
Our values are at the heart of everything we do. We believe great solutions are built through a great community.
Continuous Learning

: It's okay to not know something yet, but have the desire to grow and improve.

Win for all:

We exist to make sure all participants in the system win, which in turn helps Pagaya win.

Debate and commit:

Share openly, question respectfully, and once a decision is made, commit to it fully.

The Pagaya way:

Break systems down to their most foundational element, and rebuild them unique to Pagaya.
More than just a job
We believe health, happiness, and productivity go hand-in-hand. That's why we're continually looking to enhance the ways we support you with benefits programs and perks that allow every Pagayan to do the best work of their life.