Head of Servicing and Collections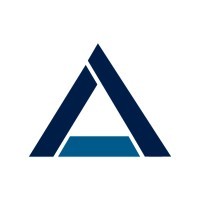 Pagaya
New York, NY, USA
Posted on Friday, October 28, 2022
About Pagaya
Shape the Future of Finance

Pagaya is building a leading artificial intelligence network to help our partners grow their businesses and better serve their customers.
Pagaya powers a leading artificial intelligence network that enables banks, fintechs, merchants, lenders, and other B2C businesses to provide their customers with greater access to financial services. We help partners grow their customer base while managing risk, all with a seamless customer experience.
Pagaya's network enables our partners' customers access to credit across Auto, Credit Card, Personal loans, and Real Estate markets. We are also developing products in insurance, real estate, and more. Our network is fully automated and operating at scale - with the support of the Pagaya network, our partners have processed millions of applications, with a new application typically analyzed every second.
Let's create better outcomes together!
About the Role
As an addition to our Commercial team, we are looking for a Head of Servicing and Collections to provide servicing and collections oversight on the assets acquired by Pagaya via its partnership network. The team is based in NY with the mission of growing and managing our strategic partner relationships with bank and non-bank lenders as well as digital lending platforms in the fintech space. This role can be remote.
The role reports to the Chief Business Officer and is a great opportunity to combine strategic thinking with tactical execution.
Responsibilities
Business Ownership

: Own Pagaya's business coverage of servicing and collections activities across all asset classes, including oversight of all business aspects for 1) idea generation and implementation of strategic initiatives, 2) maximize return for the business verticals, 3) the onboarding and legal negotiation processes of new programs, 4) internal resource allocation for projects, and 5) strategic planning with a 6-12 month horizon.

Credit Risk / Asset Performance

: Monitor, on an ongoing basis, via reporting and documentation, information concerning partner performance, abilities, and industry to determine that the business is at an acceptable risk level. Engage internal stakeholders from Capital Markets, Risk, Research, and Legal to maximize the profitability of each partnership and structure new performance enhancing opportunities.

Product

: Develop and implement new product and servicing and collection enhancing strategies for various lending partnerships. Create value-add insights including identifying the underlying value proposition through data analyses.

Extend Pagaya Network

: Attend community and/or industry-specific forums, conferences and/or meetings in order to broaden relationship network and continually deepen knowledge of trends, practices, regulations, products, and competitors.

Drive Results:

Display an intense focus on achieving both short and long term goals. You should be able to drive and execute an agenda in an uncertain and fluid environment. Identify and address internal processes that can be improved or automated.
Requirements
10+ years of experience in loan servicing and collections in consumer credit

Experience working with B2C Fintech companies, particularly online lenders, a plus intimate knowledge of the consumer credit space and the relevant players

Persuasive and powerful communicator able to take complex ideas and convey them simply, build alignment and manage difficult conversations

Demonstrated leadership, project management, negotiation, client-relationship building, analytical and credit skills

Strong quantitative and technical abilities

Ability to deliver complex messages in a clear and robust way

High attention to detail

Problem solver with a positive attitude

A blend of curiosity, analytical thinking, creativity, adaptability, and relentlessness to drive projects to completion

Proactive, solutions-first thinker who is action-oriented and continuously seeks process improvements

Ability to work in a fast-paced environment with evolving priorities while staying flexible, organized, and humble along the way
The pay ranges for New York-based hires are commensurate with candidate experience. Pay range: $225,000-$250,000.
Pay ranges for candidates working in locations other than New York may differ based on the cost of labor in that location.
Our Team
Pagaya was founded in 2016 by seasoned research, finance, and technology entrepreneurs with our head quarters located in NYC, Tel Aviv, Boston, and Zurich.

We move fast and smart, identifying new opportunities and building end-to-end solutions from AI models and unique data sources. Every Pagaya team member is solving new and exciting challenges every day in a culture based on partnership, collaboration, and community.
Join a team of builders who are working every day to enable better outcomes for our partners and their customers.
Our Values
Our values are at the heart of everything we do. We believe great solutions are built through a great community.
Continuous Learning

: It's okay to not know something yet, but have the desire to grow and improve.

Win for all:

We exist to make sure all participants in the system win, which in turn helps Pagaya win.

Debate and commit:

Share openly, question respectfully, and once a decision is made, commit to it fully.

The Pagaya way:

Break systems down to their most foundational element, and rebuild them unique to Pagaya.
More than just a job
We believe health, happiness, and productivity go hand-in-hand. That's why we're continually looking to enhance the ways we support you with benefits programs and perks that allow every Pagayan to do the best work of their life.