Lead Analyst, Operations Analytics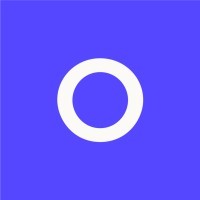 Oscar Health
IT, Operations, Data Science
Remote
Posted on Monday, October 30, 2023
Hi, we're Oscar. We're hiring a Lead Analyst, Operations Analytics to join our Operations Intelligence team.
Oscar is the first health insurance company built around a full stack technology platform and a focus on serving our members. We started Oscar in 2012 to create the kind of health insurance company we would want for ourselves—one that behaves like a doctor in the family.
About the role
The Operations Analytics Team designs, develops, and supports Ops analytics requests for the departments it supports. dashboards, performing ad-hoc analyses, and identifying data-related solutions for several data sets to support assigned partners. You will manage your business partner relationships, intake and prioritize projects and requests in partnership with your Partners, and lead a team of analysts. You will work as a player coach, both reviewing code for your team, and following complex projects that come through from your stakeholders.
You will report to the.Associate Director, Clinical Data Operations.
This is a remote / work-from-home role. You must reside in one of the following states: Alabama, Arizona, California, Colorado, Connecticut, Florida, Georgia, Illinois, Iowa, Kentucky, Maryland, Massachusetts, Michigan, New Hampshire, New Jersey, New Mexico, New York, North Carolina, Ohio, Oregon, Pennsylvania, Rhode Island, Tennessee, Texas, Utah, Virginia, Washington, or Washington, D.C. Note, this list of states is subject to change. #LI-Remote
The base pay for this role in the states of California, Connecticut, New Jersey, New York, and Washington is: $98,000 - $129,000 per year. The base pay for this role in all other locations is: $88,000 - $116,000 per year. You are also eligible for employee benefits, participation in Oscar's unlimited vacation program, and annual performance bonuses.
Responsibilities
Mentor a team of Data Analysts, focusing on skill development, code review, and ongoing performance management.
Oversee and execute against the enhancement of complex operational and analytical dashboards and analyses, ensuring understanding of evolving requirements
Be an important partner for assigned department(s) being an extension of their team. You will meet with your Stakeholder leaders to prioritize work, understand the root of requests, and partner with the department's team members to work on the assigned work from scoping through execution.
Build relationships with leadership, manage partners and facilitating communication and understanding of complex data projects.
Guide the implementation of advanced data controls, system enhancements, and automation solutions, promoting an ethos of continuous improvement.
Address and reduce data-related issues, communicating with stakeholders and driving a resolution-oriented culture within the team.
Provide strategic updates to stakeholders, focusing on trending issues, innovation, and performance metrics, and continually driving stakeholder relationships and data-focused culture within the organization.
Qualifications
Bachelor's degree or 4+ years of experience in data analysis or a related field
4+ years of proven expertise in SQL and other data manipulation languages
3+ years of experience with advanced data visualization tools and techniques
3+ years of experience partnering with cross functional Stakeholders to scope and execute work
2+ years managing/coaching people with a focus on growth and technical oversight
Bonus Points
Direct experience with Periscope, BigQuery, Looker, and python
Healthcare, Clinical Informatics, or Insurance experience
This is an authentic Oscar Health job opportunity. Learn more about how you can safeguard yourself from recruitment fraud here.
At Oscar, being an Equal Opportunity Employer means more than upholding discrimination-free hiring practices. It means that we cultivate an environment where people can be their most authentic selves and find both belonging and support. We're on a mission to change health care -- an experience made whole by our unique backgrounds and perspectives..
Pay Transparency:
Final offer amounts, within the base pay set forth above, are determined by factors including your relevant skills, education, and experience.
Full-time employees are eligible for benefits including: medical, dental, and vision benefits, 11 paid holidays, paid sick time, paid parental leave, 401(k) plan participation, life and disability insurance, and paid wellness time and reimbursements.
Reasonable Accommodation:
Oscar applicants are considered solely based on their qualifications, without regard to applicant's disability or need for accommodation. Any Oscar applicant who requires reasonable accommodations during the application process should contact the Oscar Benefits Team (accommodations@hioscar.com) to make the need for an accommodation known.