Senior Manager, Payment Integrity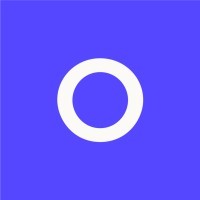 Oscar Health
Remote
Posted on Friday, October 20, 2023
Hi, we're Oscar. We're hiring a Senior Manager, Payment Integrity to join our Claims & Benefits Life Cycle team.
Oscar is the first health insurance company built around a full stack technology platform and a focus on serving our members. We started Oscar in 2012 to create the kind of health insurance company we would want for ourselves—one that behaves like a doctor in the family.
About the role
The Senior Manager, Payment Integrity will manage operational payment integrity activities across the organization in support of all lines of business. This includes post and pre-pay audit functions, payment recovery processes, COB, Subrogation, medical record review as well as fraud, waste and abuse activities.
You will report to the Vice President, Payment Integrity.
Work Location:
Oscar is a blended work culture where everyone, regardless of work type or location, feels connected to their teammates, our culture and our mission.
If you live within commutable distance to our New York City office ( in Hudson Square), our Tempe office (off the 101 at University Ave), or our Los Angeles office (in Marina Del Rey), you will be expected to come into the office at least two days each week. Otherwise, this is a remote / work-from-home role.
You must reside in one of the following states: Alabama, Arizona, California, Colorado, Connecticut, Florida, Georgia, Illinois, Kentucky, Maryland, Massachusetts, Michigan, New Hampshire, New Jersey, New Mexico, New York, North Carolina, Ohio, Oregon, Pennsylvania, Rhode Island, Tennessee, Texas, Utah, Virginia, Washington, or Washington, D.C. Note, this list of states is subject to change. #LI-Remote
Pay Transparency:
The base pay for this role in the states of California, Connecticut, New Jersey, New York, and Washington is: $119,200 - $156,450 per year. The base pay for this role in all other locations is: $107,280 - $140,805 per year. You are also eligible for employee benefits, participation in Oscar's unlimited vacation program and annual performance bonuses.
Responsibilities
Manages operational payment integrity activities across the organization in support of all lines of business. This includes post and pre-pay audit functions, COB, Subrogation, data mining, medical record review as well as fraud, waste and abuse activities.
Manages the execution of strategic initiatives, plans, and goals in alignment with organizational vision and goals.
Ensures payment integrity processes are in compliance with Federal and state regulatory and contractual requirements.
Provides oversight and ensures updated policies and procedures are maintained across Operations.
Effectively uses business intelligence and data analytics to monitor operations and identify cross functional process improvement opportunities.
Designs, implements, and oversees a robust operations and vendor quality review audit program to meet corporate and strategic goals; presents audit results to include root cause, trend analysis and prepares remediation recommendations on a regularly scheduled basis; monitors remediation activities for effectiveness.
Ensures payment integrity productivity, financial and quality targets are established, measured, and reported through a robust performance management program.
Prepares and presents on the progress of Payment Integrity capability-building.
Instills a work culture of continuous process improvement, innovation, and quality.
Oversees the development and implementation of cross-functional operations improvements including standardization and controls design to ensure planned results are delivered
May serve as a sponsor or chair for key projects and initiatives involving Payment Integrity.
Oversees Payment Integrity projects and implementation.
Oversees multiple Payment Integrity vendor relationship(s) and performance.
Identifies cost effective technologies, workflows and sourcing partnerships necessary to meet strategic commitments.
Develop, implement, and maintain payment integrity policies and procedures.
Develops payment integrity inventory tracking and staff forecasting tools.
Compliance with all applicable laws and regulations
Other duties as assigned
Qualifications
6+ years of relevant experience
3+ years experience in payment integrity
2+ years experience managing people
Proficiency in medical terminology, medical coding (CPT4, ICD9 or ICD10, and HCPCS), provider contract concepts and common claims processing/resolution practices
Experience implementing or configuring claims business into plan systems
Experience with reimbursement methodologies
Ability to execute on multiple high priority projects within tight deadlines
In depth understanding of claims processing within a health plan
Knowledge of health plan concepts, principles, practices and operations
Experience utilizing analysis tools such as SQL, AWS, Python, and/or Looker
Bonus Points
Experience with claims editing software such as ClaimsXten, Cotiviti, Optum Payment Integrity experience prepay and/or post-pay
Experience troubleshooting and solving claims configuration related issues.
Extensive knowledge of Medical, Behavioral Health, Dental and Pharmacy billing and coding
Ability to take complex ideas and processes and communicate them in a clear and concise manner
This is an authentic Oscar Health job opportunity. Learn more about how you can safeguard yourself from recruitment fraud here.
At Oscar, being an Equal Opportunity Employer means more than upholding discrimination-free hiring practices. It means that we cultivate an environment where people can be their most authentic selves and find both belonging and support. We're on a mission to change health care -- an experience made whole by our unique backgrounds and perspectives..
Pay Transparency:
Final offer amounts, within the base pay set forth above, are determined by factors including your relevant skills, education, and experience.
Full-time employees are eligible for benefits including: medical, dental, and vision benefits, 11 paid holidays, paid sick time, paid parental leave, 401(k) plan participation, life and disability insurance, and paid wellness time and reimbursements.
Reasonable Accommodation:
Oscar applicants are considered solely based on their qualifications, without regard to applicant's disability or need for accommodation. Any Oscar applicant who requires reasonable accommodations during the application process should contact the Oscar Benefits Team (accommodations@hioscar.com) to make the need for an accommodation known.