Product Manager, Communications Infrastructure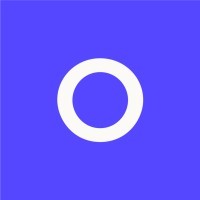 Oscar Health
Marketing & Communications, Other Engineering, Product
New York, NY, USA
Posted on Friday, October 6, 2023
Hi, we're Oscar. We're hiring a Product Manager to join our Care & Coverage Product team, with a focus on further developing our Communications Platform, which we consider integral to driving improved outcomes for our members.
Oscar is the first health insurance company built around a full stack technology platform and a focus on serving our members. We started Oscar in 2012 to create the kind of health insurance company we would want for ourselves—one that behaves like a doctor in the family.
About the role
Oscar Product is a growing, fast-paced team that utilizes technology and design to revolutionize healthcare. As a Product Manager, you'll play a pivotal role in guiding problem-solving and accelerating your team's execution. In this role, you'll have the opportunity to work on a problem space that includes scaling our existing communication platform, extracting and presenting valuable insights from the platform to core Client teams, enhancing our communication infrastructure with various machine learning features (including ensuring our platform supports newly emerging AI use cases), and expanding our platform with additional channels.
At Oscar, we firmly believe that engagement at the right time through the right channel is critical to achieving improved outcomes, and our communications platform is at the core of realizing this vision. It's an exciting time to be at Oscar!
You will report to the Senior Product Manager responsible for Communication and Customer Service Technology.
Work Location:
Oscar is a blended work culture where everyone, regardless of work type or location, feels connected to their teammates, our culture and our mission. This is a hybrid role in our New York City office. You will work part of the time in the office and part of the time remote / work-from-home. #LI-Hybrid
Pay Transparency:
The base pay for this role is: $131,200 - $172,200 per year. You are also eligible for employee benefits, participation in Oscar's unlimited vacation program company equity grants and annual performance bonuses.
Responsibilities
Define and execute on the vision, strategy, and roadmap for product investments that power our Communication platform.
Define OKRs and KPIs of a product team focused on sending/receiving communications at scale and empowering Client teams to provide rich insights from the communications they send/receive.
Collaborate with engineers, product managers, and operations partners to gather insights on user needs and ship innovative functionality that improves operational and financial efficiency goals.
Articulate crisp and thorough requirements and clearly communicate them across stakeholders, incorporating data and user research insights.
Problem solve issues across teams to quickly diagnose root cause and move to resolution factoring in trade-offs on speed, scalability and quality.
Spearhead complex initiatives with ability to influence without authority. Manage timelines, cross-functional team accountability, and risk identification.
Compliance with all applicable laws and regulations.
Other duties as assigned.
Qualifications
4+ years of experience collaborating cross-functionally among engineers, designers, operations experts, and others in a Product Management or Product Management-adjacent role.
2+ years of experience in driving rigorous prioritization processes.
2+ years of experience with tech systems and understand basic technology infrastructure such as backend services, database relationships, and leveraging database tools such as SQL.
Platform-minded: You are comfortable with problems of scale. You understand basic technology infrastructure such as backend services, database relationships, and API design.
Bonus Points
Previous experience working with communications technology such as telephony, email, fax, and physical mail.
Previous experience working with third-party vendor integrations.
This is an authentic Oscar Health job opportunity. Learn more about how you can safeguard yourself from recruitment fraud here.
At Oscar, being an Equal Opportunity Employer means more than upholding discrimination-free hiring practices. It means that we cultivate an environment where people can be their most authentic selves and find both belonging and support. We're on a mission to change health care -- an experience made whole by our unique backgrounds and perspectives..
Pay Transparency:
Final offer amounts, within the base pay set forth above, are determined by factors including your relevant skills, education, and experience.
Full-time employees are eligible for benefits including: medical, dental, and vision benefits, 11 paid holidays, paid sick time, paid parental leave, 401(k) plan participation, life and disability insurance, and paid wellness time and reimbursements.
Reasonable Accommodation:
Oscar applicants are considered solely based on their qualifications, without regard to applicant's disability or need for accommodation. Any Oscar applicant who requires reasonable accommodations during the application process should contact the Oscar Benefits Team (accommodations@hioscar.com) to make the need for an accommodation known.