Senior Product Manager - Investing Customer Experience, VP (NYC / Boston)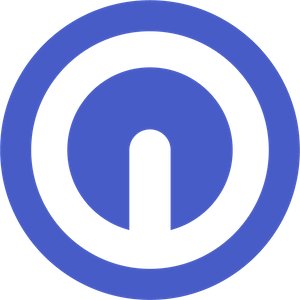 OpenInvest
Product, Customer Service
New York, NY, USA
Posted on Tuesday, April 18, 2023
OpenInvest, a J.P. Morgan Chase company, is a values-based financial services leader with a mission to align capital with social and environmental values. Founded in 2015 by FinTech and ESG veterans, OpenInvest's platform unlocks a personalized and engaging end-to-end client experience, including dynamic custom indexing, impact reporting, proxy voting, and more.
Formerly a Public Benefit Corporation and supported in our mission by some of the biggest names in Silicon Valley like YCombinator, Andreessen Horowitz, and QED, OpenInvest was acquired by JPMC in June of 2021. JPMC services are used in half of all American households: join us to help design and offer sustainable finance solutions on the greatest scale, nationwide and across the world.
Visas: OpenInvest is unable to apply for new visas for candidates, but existing visas can be transferred
Note to candidates: You will be hired as an employee of J.P. Morgan Chase
Location: Anywhere in the US
We're looking for a thoughtful, experienced Product Manager with a proven track record of defining, building, and launching products to join our team.
You'll join a team working end-to-end across OpenInvest and JPMC teams to deliver values-based investing personalization across the entire investing experience.
You'll own one or more parts of this investing lifecycle: securities research, portfolio construction, diagnostics, reporting
You'll become an expert in how values research aligns to one or more security types (equities, fixed income, etc), delivering end-to-end experiences that allow clients and Advisors to make decisions based on our research
You'll be responsible for the end-to-end product life cycle for product delivery within JPMC surfaces, partnering your team closely with UX, engineering
You'll work closely with the OpenInvest securities research & R&D team to align their research roadmap and capabilities to JPMC business needs
Strategize
Own a complete product
Work with stakeholders to understand business needs and priorities
Devise strategy, vision, and roadmap for your product
Define & track key business and product metrics; develop strategies to drive growth
Craft
Work closely with cross-functional partners (UX, marketing, sales, data science, etc) to align on product behavior and requirements
Tell the story of the product, secure buy-in across the organization
Write detailed and clear user product requirements
Execute
Work with engineering to develop and deploy new products features
Help the team navigate complex problems as they arise, and communicate decisions and rationale to stakeholders and executives in clear presentations
Improve team processes as needed to get the job done
Ideal Candidate
6+ years of experience as a Product Manager in a consumer or enterprise technology environment
6+ years of industry experience (technology or finance)
Comfort in a fast-paced environment, handling stakeholder experience, and startup experience is a plus but not required
Industry experience in finance or financial products, sustainable investing is preferred
Based in NYC or Boston
Company Culture
OpenInvest's core values are:
· Pursuing a challenging mission
· Thriving on transparency
· Maintaining high standards of integrity
· Guaranteeing the right to be heard
· Prioritizing personal growth
· Prioritizing diversity and inclusion
We aim to build a culture just as open and accountable as our products. We hold ourselves and our colleagues to high standards in how we treat each other, our communities, and our clients. As part of our team, you are willing to work hard, handle various responsibilities as necessary, and be passionate about long-term, company-wide goals. OpenInvest is an Equal Opportunity Employer. We value a diversity of perspectives and backgrounds in our team and culture.
OpenInvest is committed to supporting the needs of its candidates and employees. Please don't hesitate to ask if there are any accommodations we can make for you either during the hiring process or upon joining the company.
Additional Information
·
We also encourage you to apply for this opportunity on the JPMorgan Chase Careers
page
.