Sales Director - Government Sector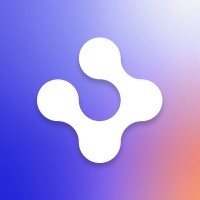 OpenFin
Sales & Business Development
Remote · Washington, DC, USA
Posted on Wednesday, September 13, 2023
Sales Director, Origination - Government
Location: Remote in Washington D.C.
This position will be required to be based remotely out of Washington D.C. or surrounding areas, with the ability to travel to clients and spend time onsite as needed (subject to your existing legal right to work in the jurisdiction).
About OpenFin
OpenFin is a fast-growing technology company backed by the world's largest banks and most respected VCs, including Bain Capital Ventures and Pivot Investment Partners. OpenFin has been serving the complex world of Financial Services since its inception and counts 23 of the top 25 banks in the world as customers. In 2022, OpenFin announced its Strategic Partnership with and Investment by In-Q-Tel to deliver OpenFin OS to the U.S. Intelligence and Defense Community, marking its first move into the Government Sector. In a world of endless applications, data sources and services, OpenFin provides a secure OS that brings a fast, intuitive, and unified app experience to end-user desktops, supercharging productivity and lowering operational risk. Today, over 4,000 apps across 675,000 users run on OpenFin, and with the company recently completing a Series D funding round, OpenFin is set for continued growth and expansion.
About the Role
OpenFin is experiencing exponential growth and we are looking for a seasoned Sales Director (SD) to pick up our active pipeline and drive our expansion within the Government sector, initially focused on Intelligence and Defense. Our ideal candidate will have extensive SaaS sales experience, targeted within Government verticals. A strong understanding of working with procurement processes, systems development, and integrations within US Government organizations will be crucial to success in this role.
The person in this seat will play an important role in driving the forward momentum of widening our footprint while working to build new relationships, and penetrating government organizations with whom OpenFin is not actively engaged. Driving adoption of OpenFin technology across the government vertical and increasing the overall customer base is at the core of this position's responsibilities.
Commercial targets will be achieved by building and maintaining a significant pipeline of opportunities, effectively communicating the OpenFin value proposition, and delivering a customer-centric solution. The primary measure of success for this role is achieving sales targets. SD's will also represent the company at industry events and assist with lead-generation strategies.
Responsibilities
Generating new business by identifying prospects and initiating effective contact, while building and progressing a significant pipeline of opportunities and navigating the complete sales cycle
Partner with Government agencies to assist with the planning and implementation of their digital transformation strategies and offer specialized support for ongoing business needs and objectives
Drive forward momentum of Government contracts by supporting program targets and goals, whilst providing frequent status updates
Maintain a confident command of Government processes with an emphasis on security, compliance, and contracting
Quickly developing a deep understanding of OpenFin's product and underlying technology to clearly communicate value proposition with confidence to senior Government leaders including both agency management and technical teams
Establish and grow a strong network, while increasing OpenFin's brand awareness across various agencies
What We're Looking For
Strong sector knowledge with a minimum of 7+ years working with Government agencies - a preference for experience within the US Intelligence Community and/or DoD
Substantial enterprise SaaS experience, selling specifically within the Government sector
A proven track record for generating and closing significant deals - at a minimum, seven-figure enterprise deals
A deep understanding of the Government's inner workings, process, timelines, and key players
A proven ability to demonstrate solution value to key prospects at a senior level, combined with the knowledge and aptitude to present and explain the technical elements of products and services
A genuine enthusiasm and interest in both technology and OpenFin's product/mission
Excellent communication skills, including verbal, written, listening, negotiation and presentation skills
Existing Security Clearances would be beneficial
What We're Offering
Benefits -
Time to Rejuvenate - 20 days of paid time off, in addition to 12 paid holidays each calendar year
Time to Recuperate - 40 hours of sick time each calendar year
Medical/Dental & Vision - Competitive plans, offering up to 90% coverage and a variety to choose from, so you can pick the plan that's right for you
Flexible Spending Account (FSA)
Parental Leave
Short and Long Term Disability
Life Insurance
401k Account
Stock Options
Additional Perks -
One Medical - Free membership, which provides same-day or next-day medical appointments
Talkspace - One year membership, which provides mental health therapy 24/7
Commuter benefits - Contribute pre-taxed dollars towards your commuting expenses (NYC employees only)
Citibike - One year membership, which allows an unlimited amount of 45-minute bike rides for a full year (NYC employees only)
Employee Resource Groups - We believe in having support systems in place and relevant ways for everyone to connect
Life at OpenFin
At OpenFin, our mission is to stay on the cutting edge of web technologies and to enable our customers to do the same. We pride ourselves on our friendly, diverse, understanding and supportive culture. Our goal is to create a space where employees can learn and innovate, and overall, have a good time doing it. We value and appreciate that our employees have a wide set of interests and experiences. Getting to know each other and forming relationships is important, which is why we regularly host offsite events, happy hours and virtual social hours, in addition to having a variety of Employee Resource Groups to participate in. Our environment is conducive to a productive and enjoyable learning experience -- aligned together, moving fast and working to create compelling solutions for our clients.
*Voted "Top 50 Best Startups to Work For in the US & in NY" by BuiltIn (2023)
*Voted "Best FinTech Company CEO" at the FinTech Breakthrough Awards (2023)
*Voted "Most Influential Financial Technology Firm" by Harrington Starr (2023)
*Voted "Best Workplace for Technologists" in the Top 1% Awards by Harrington Starr (2022)
*Voted "FinTech of the Year" at the US FinTech Awards (2022)
*Voted "FinTech Innovation of the Year" by Financial News (2022)
*Voted "Best Workplace for Change & Transformation" by Harrington Starr (2021)
*Voted "FinTech of the Year" by TradeTech (2020)

RECRUITERS NOTICE: Recruiters - if you wish to reach out to us regarding this job posting, you may reach out to externalrecruitment@openfin.co in order for your communication to be reviewed. OpenFin will review these communications if external help is needed for a position. Agencies may not contact individuals within our organization with solicitations. Firms that do not follow these guidelines risk having all communication from their firm being blocked. We thank you in advance for your cooperation in following our process.
Salary Range: $125,000 - $200,000
Salary Range Disclaimer: This base salary range represents the low and high end salary range for this particular position; not all encompassing of the total compensation package. Actual salaries may vary depending upon but not limited to experience, special skill set, education and location. This range represents only one aspect of OpenFin's total compensation package offered to employees. Other forms of compensation may be stock options, commissions, paid time off and other variable benefits. Learn more about additional OpenFin compensation benefits above.