Software Engineer, Back End (Ruby on Rails)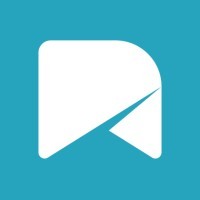 Nowsta
Software Engineering
Remote
Posted on Thursday, September 1, 2022
Nowsta is excited to be adding a Software Engineer, Back End (Ruby on Rails) to our Engineering team! The Software Engineer, Back End (Ruby on Rails) will have strong Ruby on Rails skills, along with experience leveraging AWS services. You will work remotely, and report directly to the Engineering Manager.
What you get to do:
Develop new features while maintaining and enhancing existing systems
Write clean, efficient, maintainable, well-tested code that follows best practices
Participate in code reviews to ensure coding best practices are followed
Gather requirements and document technical approaches (solution summaries, recommendations, flow charts, system diagrams)
Troubleshoot complex issues across systems (client apps, APIs, databases, integrations)
Support team members with guidance, ideas, and technical presentations
Keep up to date on existing and the latest technologies, advocating for new practices to adopt
Abilities that will help you succeed:
Advanced knowledge of Ruby on Rails, building web APIs
Experience leveraging AWS services like EC2, S3, SNS, SQS, Lambda, containers
The ability to dive in to unknown code to reverse engineer for requirements analysis or support
Familiarity with high-level architectural patterns like CQRS and Event sourcing
Comfortable with client-side development in React.js
Experience mentoring fellow team members; experience with outsourced developer teams
Your qualifications:
Mobile development experience in React Native
Experience with data engineering and/or data science projects
DevOps experience with AWS hosted applications
Experience with authentication and authorization solutions and other security products that protect user data and privacy
5+ years of software design and development experience, building mission-critical, secure, high-volume distributed systems
Benefits:
100% Employer Paid Health Care including Dental, Vision, and Life Insurance for each Employee
Mental Health support through TalkSpace
Work From Home Flexibility
401K (no employer match)
Paid Family Leave
Unlimited Paid Time Off
About Nowsta:
Nowsta helps employers become better managers by giving them the tools they need to automate, simplify, and humanize the labor management process. Employees turn to Nowsta to better navigate their work life, with shift finders and reminders, and financial wellness benefit programs and their employers rely on Nowsta to improve operations, reduce turnover, and increase workplace satisfaction. Our mission is to organize and empower the world's hourly workforce through an all-in-one software that helps employers better manage their teams, resulting in streamlined operations, reduced turnover, and increased workplace satisfaction.
Employees on Nowsta can also access a suite of services to help them more effectively manage their job schedules and personal finances. Nowstapay is a financial wellness benefit program that allows employees to cash out earnings instantly for the work they've already completed.
Nowsta powers some of the largest workforces in sectors such as events, hospitality, staffing, and many more. Employers turn to Nowsta when they want to improve operations, reduce turnover, and increase workplace satisfaction.
At Nowsta, we promote a diverse and inclusive workplace where differences are welcomed and respected, where different perspectives are expressed and heard. We are dedicated to building a diverse, inclusive and authentic workplace, so if you're excited about this role but your experience doesn't align perfectly with every qualification in the job description, we encourage you to apply anyway! Data show that women and people of color are less likely to apply to jobs unless they meet every qualification. Our culture enables individuals to share their uniqueness and contribute as part of a team. Nowsta is proud to be an equal opportunity employer.
#LI-Remote