Représentant(e) des Ventes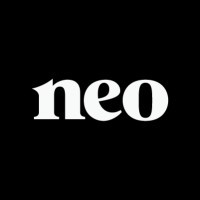 Neo Financial
Montreal, QC, Canada
Posted on Wednesday, May 24, 2023
Description
Chez Neo, nous révolutionnons l'avenir des finances. Notre suite de produits parle d'elle-même : des comptes courants à intérêt élevé avec Neo Argent, des fonds de placement avec Neo Placements, des prêts hypothécaires numériques avec Services hypothécaires Neo et notamment, la carte Neo, la carte de crédit qui compte des milliers de partenaires de remises en argent partout au pays. Nous avons levé 299 M$ auprès d'investisseurs de classe mondiale. Nous avons levé 299 M$ auprès d'investisseurs de classe mondiale. Nous sommes aussi l'une des seules entreprises technologiques canadiennes à avoir atteint le statut de licorne (évaluée à plus de 1 milliard de dollars). Notre adoption par le marché est évidente avec plus de 1 M de comptes d'utilisateurs créés. Le tout depuis 2019!
Nous recherchons des représentantes et représentants de commerce qui ont de la motivation et qui sont enthousiastes à l'idée de représenter Neo et de faire partie de ce mouvement. Dans ce rôle, vous travaillerez dans divers événements d'activation en représentant Neo. Ces événements comprennent des centres commerciaux, des campus, des entreprises locales et des grands détaillants partenaires. Vous serez responsable de l'acquisition de clientèle en l'aidant à demander une carte Neo.
En représentant Neo, vous gagnerez un taux horaire garanti ainsi qu'une commission non plafonnée pour chaque produit obtenu par votre clientèle et des primes pour le dépassement des objectifs qui sont payées toutes les deux semaines.
Ce qui vous attend :
Commission: Vous obtenez une prime pour chaque produit que vous vendez.
Prime à la signature: Nous croyons en votre réussite. Commencez avec des fonds dans votre compte Neo avant votre première vente.
Ce que nous recherchons :
Enthousiasme pour faire découvrir nos produits aux gens de votre communauté
Capacité de voyager dans votre ville pour vous rendre à divers endroits
Motivation par l'argent
Intérêt pour la technologie ou les produits financiers
Expérience en vente directe, en porte-à-porte, en télémarketing, en vente au détail ou en marketing
Nous recherchons des personnes qui peuvent travailler à temps plein ou à temps partiel. Si vous aimez la vente et que vous avez une capacité avérée à obtenir des résultats, nous pouvons travailler ensemble pour créer un horaire qui vous convient.

Rémunération :
Nous payons 16 $ de l'heure, plus une commission pour chaque produit vendu, et des primes de rendement supplémentaires.
Le salaire moyen de notre équipe de représentation commerciale est de 36 $/heure.
Type d'emploi :
Temps plein ou temps partiel, rôle contractuel.
À propos de votre candidature auprès de nous :
Neo Financial est un employeur qui souscrit au principe de l'égalité d'accès à l'emploi. Nous sommes ravis de rencontrer et d'embaucher les meilleurs talents. Nous vous remercions de votre intérêt à travailler avec nous. Cependant, seules les personnes sélectionnées pour des entrevues seront contactées. Les personnes retenues pour ce poste devront se soumettre à un contrôle de sécurité, y compris une vérification de casier judiciaire et peut-être une vérification de crédit.
At Neo, we're disrupting the future of finance. Our suite of products speaks for itself; high-interest daily operating accounts - Neo Money - investment funds - Neo Invest - digital mortgages - Neo Mortgages - and most notably, the Neo Credit card, which was voted the best cashback card in Canada in 2021. We've raised $299M with world-class investors, and are one of the few Canadian technology companies that have reached 'unicorn' status (valued at over $1B). Our market fit is evident, with over 1M user accounts. All since 2019! Check out the full story here.
We are looking for motivated Sales Representatives who are excited to represent Neo and be part of this movement. In this role, you will work at various activation events where you will represent Neo. These events include malls, campuses, local businesses, and large retail partners. You will be directly responsible for acquiring customers by signing them up for the Neo Credit card.
As the face of Neo, Sales Representatives earn a guaranteed hourly rate, as well as an uncapped commission for each product they help customers open, and bonuses for exceeding targets - paid semi-monthly.
What's in it for you
Commission: Get paid for every product you sell.
Signing bonus: We believe in your success. Get started with funds in your Neo account before your first sale!
What we're looking for
Enthusiasm to share our products with Canadians in your own community
Ability to travel across your city to various locations
Money motivated individuals
An interest in technology or financial products
Previous experience in direct sales, door-to-door sales, telemarketing, retail, or marketing is helpful
We are looking for individuals who can work full-time or part-time hours. If you are sales driven and have a track record of high performance, we can work together to create a schedule that works for you.
Earnings:
We pay $16 an hour, plus commission for each sale, and additional performance bonuses
The average on-target wage of our Sales Representatives is $36/hour.
Job Type:
Full-time/Part-time hours, contract role.
About applying with us:
Neo Financial is an equal-opportunity employer. We are excited to meet with and hire the top talent out there. We appreciate your interest in working with us; however, only those applicants selected for interviews will be contacted. Successful candidates for this position will be required to undergo a security screening, including a criminal records check, and may require a credit check.