Senior Manager, Financial Crimes (Fraud/AML)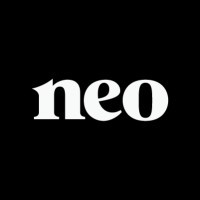 Neo Financial
Accounting & Finance
Canada
Posted on Thursday, May 4, 2023
Description
At Neo, we're disrupting the future of finance. What matters most to us is challenging the status quo and providing a better financial future for all Canadians. We're working everyday to reinvent the way Canadians spend, save, and grow their money - all together, in one place. We're creating a seamless digital experience, with the modern day features you've come to expect. Our products speak for themselves - the Neo card was voted best cash back card in Canada and the Neo Money account was voted best bank account in Canada.

Backed by world class investors, we've raised $299M and are one of a few Canadian tech companies that have reached 'unicorn' status - valued over $1B. Check out the full story here.
The Role:
Neo Financial is looking for a full-time Senior Manager to join our Financial Crimes (Fraud/AML) team in Calgary, AB.
The Financial Crimes team enables a high-growth portfolio with sound risk management principles as related to fraudulent activity. Through leveraging industry experience and advanced analytics, we are looking for high-performing individuals to make an immediate impact via strategic and tactical Financial Crimes risk levers.
What you'll be doing:
Enhance manual investigation processes by reducing false positives, and providing meaningful data/insights for a deeper review
Working with the Director, Financial Crimes, identify gaps in Fraud/ML management strategies and propose changes to address them
Identify negative trends in performance indicators and work with team to implement effective corrective measures with a sense of urgency
Drive operational performance standards, with full compliance with Risk Management, and Compliance requirements.
Develop a team of specialists in Fraud investigations
Partner with operations, product and technology teams in order to mitigate fraud losses and improve business profitability
Continually drive and lead process improvement and innovation
Who we are looking for:
5+ years experience in Fraud/AML strategy and investigations with at least 2+ years in a leadership position
Strong knowledge of rule-based and model-based fraud/ML detection and prevention methodologies
Proven experience implementing processes/systems, enabling effective Fraud/AML operations and investigations
University Degree in Business, Economics, Engineering, Statistics or other relevant fields is an asset
You proactively seek to improve processes, raising quality and productivity through efficiencies or by implementing best-in-class solutions
You have strong verbal and written communication skills with the ability to adapt communication to different audiences including senior management
You think strategically with the ability to see the big picture may be affected by risk strategies
You take a collaborative approach and with the ability to engage purposely with stakeholders
You have experience in a fast-paced environment where competing priorities, uncertain outcomes and iteration is the norm