Talent Acquisition Lead - Sales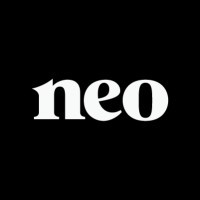 Neo Financial
People & HR, Sales & Business Development
Canada
Posted on Wednesday, April 26, 2023
Description
At Neo, we're disrupting the future of finance. What matters most to us is challenging the status quo and providing a better financial future for all Canadians. We're working everyday to reinvent the way Canadians spend, save, and grow their money - all together, in one place. We're creating a seamless digital experience, with the modern day features you've come to expect. Our products speak for themselves - the Neo card was voted best cash back card in Canada and the Neo Money account was voted best bank account in Canada.
Backed by world class investors, we've raised $299M and are one of a few Canadian tech companies that have reached 'unicorn' status - valued over $1B. Check out the full story here.
The Opportunity:
As the Talent Acquisition Lead for our Activations Team, you will lead the execution of a recruitment strategy for Sales Representatives in multiple cities across Canada. You will collaborate with leaders for hiring, interviewing, and ensuring a uniformly positive candidate experience, and an equitable hiring process. We need your expertise in high volume recruitment to help us build a world-class candidate experience start-to-finish. In this hands-on, newly created role, you'll play a crucial role in achieving our ambitious hiring targets and talent growth plans.
What you'll be doing:
Lead a multi-channel strategy for high volume recruitment, including top of funnel, sourcing and talent marketing
Train new and existing team members on how to attract and assess talent
Source a robust applicant pipeline through advertising, job postings, events, and the promotion of open positions at partner institutions and on social media platforms
Maintain and provide data driven insights (ie: time to fill, cost per hire and cost per applicant on different advertising platforms)
Provide recommendations for solutions, best practices and trends in talent acquisition
Assess the end-to-end recruitment process by navigating potential roadblocks and/or improvements
Design and update templates and tools as needed for the Talent Acquisition team
Create job postings and advertisements to attract top candidates externally
Some travel across Canada may be required
Who we are looking for:
5+ years of sales recruitment/talent acquisition experience
2+ years of experience leading a team
Experience with end-to-end, high volume sales recruitment
Strong project management skills, with the ability to manage competing priorities and execute under pressure
Experience collaborating with key stakeholders and working directly with senior leadership
Cost-effective candidate sourcing using multiple strategies such as internal sourcing, direct sourcing, networking, professional organizations, internet and referrals
Data driven mindset, experience with analytical tools is preferred
University degree or diploma in business, human resources, etc. is preferred
Experience with high volume sales recruitment is preferred