IT Operations Lead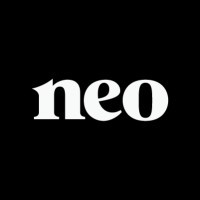 Neo Financial
IT, Operations
Canada
Posted on Tuesday, April 25, 2023
Description
At Neo, we empower people to get the most out of their money and time. We're a tech company reimagining everyday banking from the ground up to create rewarding experiences and build a community for all Canadians. We're looking for passionate go-getters who want to move fast and create a lasting impact.
The opportunity
We're looking for an experienced Technical Support leader to drive Neo's internal End User Support team and guarantee top-notch support for our internal team members in our Winnipeg office. This team enables everyone at Neo to be able to do their jobs. From the procurement and setup of their laptops to the creation of their accounts and ensuring employees have access to all systems and applications required. The team is also responsible for troubleshooting any system/hardware-related issues.
Key Responsibilities:
Prioritize, schedule, coordinate, and take ownership of all IT support work for the Winnipeg office.
Provide support for incidents and service requests that require advanced troubleshooting and understanding of the technical environment.
Analyze and identify opportunities to eliminate common incidents & service requests and enhance the customer experience through process improvement.
Constantly look for and implement cost-saving opportunities.
Create a positive customer support experience and build strong relationships through communication, problem-understanding, and timely resolutions.
Strategically improving our IT Infrastructure to proactively ensure that problems are dealt with before they happen.
Document and maintain the team's standard operating procedures to ensure consistent, efficient, and accurate resolution of common incidents and service requests.
Work with other team members to provide coaching, answer questions, and ensure quality.
Overseeing/Ordering new software licenses and hardware.
Help with Interviewing candidates and provide hiring recommendations
Your Profile & Experience:
Experience leading a helpdesk or other IT support team is desired
Be hands-on and assist with tickets and other tasks
Excellent communication skills
Specialist in end-user support, with advanced knowledge of end-user tools and the technology available to continually make improvements.
Operating systems:

Windows, Mac OS, and ChromeOS

Applications:

Google Workspace, Atlassian products (Jira), Slack, Amazon Connect, Okta, One Password, IVR systems, VPN systems, general SaaS knowledge

Computer networking and hardware knowledge

Troubleshooting wifi
Installing access points and switches
Running cabling

Ability to thrive in a fast-paced, ambiguous IT environment
Self-motivated with strong analytical problem-solving skills, root cause analysis of complex issues and putting fixes in place to prevent future occurrence
Confident with project management and capable to handle multiple projects with shifting priorities and timelines
Works independently, identifies innovative solutions, receives minimal guidance
Takes on tasks from manager/senior stakeholders and completes them in a timely fashion, whilst communicating effectively.
Manage knowledge within the team - creating/updating documentation and running knowledge workshops.
Ability to manage teams workload effectively and help to balance resources when required
Provide encouragement to team members, including communicating team goals and identifying areas for new training and skill checks.
What it's like to work with us:
At Neo, you'll be working with industry-leading technology that changes the way we live and realize a better financial future. It's a serious deal, but that doesn't mean we don't know a thing or two about having fun. Our entrepreneurial environment gets our adrenaline pumping and beats the regular 9-5 job. We're in it together, always. Gain hands-on experience and be part of the future.
About applying with Neo:
Please apply using Chrome, as applications are only supported using Chrome on desktop.
Neo Financial is an equal opportunity employer. We are excited to meet with and hire the top talent out there. We appreciate your interest in working with us; however, only those applicants selected for interviews will be contacted. Successful candidates for this position will be required to undergo a security screening, including a criminal records check and may require a credit check.