Compliance Analyst (Privacy)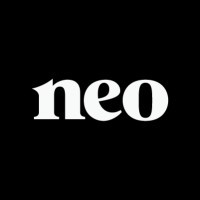 Neo Financial
IT, Legal
Canada
Posted on Tuesday, April 11, 2023
Description
At Neo, we're disrupting the future of finance. What matters most to us is challenging the status quo and providing a better financial future for all Canadians. We're working every day to reinvent the way Canadians spend, save, and grow their money - all together, in one place. We're creating a seamless digital experience, with the modern-day features you've come to expect. Our products speak for themselves - the Neo card was voted the best cash-back card in Canada and the Neo Money account was voted the best bank account in Canada.
Backed by world-class investors, we've raised $299M and are one of a few Canadian tech companies that have reached 'unicorn' status - valued at over $1B. Check out the full story here.
The Team
Our Risk & Compliance team navigates through a fast-paced environment and knows how to switch gears to adapt to any scenario. We strive to make things better, simpler, and stronger. Make your mark by addressing the dynamic and ever-changing landscape of compliance, alongside some of Canada's most successful leaders and tech minds.
What you'll be doing:
Develop and maintain knowledge of federal and provincial compliance laws and regulations applicable to Neo's business
Conduct and maintain up-to-date risk assessments, identifying mitigating controls to ensure Neo's residual risks are in line with its enterprise risk tolerance
Facilitate compliance monitoring and risk assessments, including evaluating business processes and procedures to identify compliance risks and make recommendations to address them
Execute Neo's privacy compliance program, including privacy impact assessments, privacy incident management, and acting as subject matter expert in privacy
Who we are looking for:
You bring 1-2 years of experience in compliance, risk management, or privacy roles, preferably with knowledge of financial services
You can build relationships as well as establish trust and credibility with your colleagues through excellent verbal, written, and interpersonal communication skills
You have experience working effectively in a team environment where flexibility, collaboration, and adaptability are critical to success
You possess strong organizational and prioritizing skills
Have advanced Microsoft Office or G-Suite skills
Knowledge of relevant legislation and regulation is an asset (i.e. PIPEDA, provincial privacy regulations, OSFI)
What will help you succeed:
You love digging into the details and enjoy understanding the nuances of legislation and compliance requirements
You are a process-oriented person and always strive to find the most efficient way of doing things
You are pragmatic and seek to find solutions that strike the right balance of value, risk, and costs while ensuring rules are followed
You have entrepreneurial DNA - you're excited to build a business from the ground up, are comfortable making decisions in the face of ambiguity, and aren't discouraged by the inevitable challenges that will arise along the way
You take ownership of your work and outcomes
You're an effective communicator with strong organizational skills
You're passionate about building world-class products with a world-class team
About applying with us:
At Neo, you'll be working with industry-leading technology that changes the way we live and redefines Canada's financial future. It's a serious deal, and we're building a high performance, mission-driven, and fast-paced team that strives to make a difference in every Canadian's life. We value personal growth, autonomy, leadership at all levels, and the ability to learn quickly from mistakes. We're a team: in it together, always. Join a world class team building truly disruptive technology, right here in the Canadian prairies.
Benefits of working at Neo:
Flexible Compensation Scenarios - the ability to choose your base salary and equity combination
Meaningful Equity - employees are owners.When the company succeeds, you do too
Extended Health Benefits - comprehensive health and dental coverage that starts on day one
Wellness Benefits - complimentary access to Headspace and FitOn Pro subscriptions
Paid Maternity & Parental Leave - company top-up and 100% benefits coverage while you're away
Modern Office Space - our newly renovated headquarters in Calgary and Winnipeg is prime for collaboration and innovation
Learning Events - all-company huddles, product demo days, guest speakers, and more