Head of Customer Experience and Engagement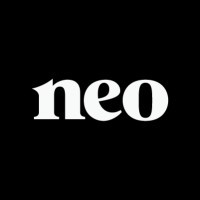 Neo Financial
Customer Service
Canada
Posted on Friday, February 17, 2023
Description
At Neo, we're reimagining everyday banking from the ground up and shaping the financial future for millions of people in Canada. We're a tech company consistently pushing for the next best thing, which provides many opportunities to grow and learn personally and professionally. Ready to materialize your passion into a connected purpose? Come join a high-speed startup in a community of high-achieving dreamers and doers, set on innovating the best solutions.
At the heart of our company is our talented team. From world-class creative minds to brilliant engineers, it's the people that make Neo a workplace with passion and purpose. We want to challenge the old way of doing things and make a positive impact in the life of every Canadian by building smarter financial tools for all. We're taking on a monumental task, so we need fearless, driven individuals who have what it takes to achieve the impossible.
The Team
We are looking for a Head of Customer Experience and Engagement to join our team in Calgary, Alberta. In this in-office role, you'll work directly with our Customer Experience Team. You'll be joining a group of passionate problem solvers who are dedicated to providing customers with a truly exceptional experience. The leaders who support this team are committed to identifying the tools, resources, and coaching needed to create a team of engaged performers. They are constantly raising the bar for our team, which in turn elevates the experience our customers receive.
The Role
As the Head Customer Experience and Engagement, you'll be responsible for creating an environment where team members thrive by delivering an exceptional experience to every customer at every interaction. You leverage your entrepreneurial DNA to solve really hard problems with an innovative and unconventional approach, executing meaningful change as Neo disrupts the customer experience expected by Canadians. You confidently make decisions in the face of ambiguity as you work collaboratively with leaders across the organization to build the business.
What you'll be doing

You build and scale Customer Experience processes, implementing systems and best practices needed to deliver value for your team
You develop strategies that align with growing business needs and reflect the priorities of your department
You own the talent pipeline for Experience. You identify and leverage strengths in your current team members, and work with hiring teams to bring in strong employees who add value to our operations
You create an environment where new employees grow their transactions into interactions that foster customer loyalty and engagement
You continually evaluate the team's performance in line with operational and strategic goals, executing on key development opportunities to elevate their skills
You maintain a high level of expertise on Neo's products and processes, and you share this knowledge with your team
Who we are looking for

You bring 10+ years experience in leading large teams (50 -100+), preferably in customer-facing roles
You bring 8+ years building teams and efficient processes
You are very organized and capable of prioritizing tasks in a dynamic work environment
You take ownership over your work and outcomes
You have creative problem solving skills with a willingness to test solutions and iterate as required
You are energetic, resourceful, and able to react quickly and professionally in all situations
You are financially literate and can simplify complex topics in a way people can easily understand
You have exceptional written and verbal communication skills with acute attention to detail
You excel in a team environment and relate well to people from all backgrounds
Strong experience in Google Suite, MS Office and Web-based portal computer skills is an asset
Experience in financial services or with financial products is an asset
Neo Financial is an equal opportunity employer. We are excited to meet with and hire the top talent out there. Successful candidates for this position will be required to undergo a security screening, including a criminal records check and may require a credit check.