Director, Credit Risk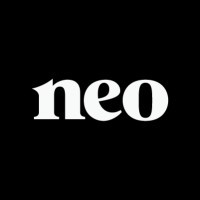 Neo Financial
Canada
Posted on Wednesday, October 26, 2022
Description
At Neo, we're disrupting the future of finance. What matters most to us is challenging the status quo and providing a better financial future for all Canadians. We're working everyday to reinvent the way Canadians spend, save, and grow their money - all together, in one place. We're creating a seamless digital experience, with the modern day features you've come to expect. Our products speak for themselves - the Neo card was voted best cash back card in Canada and the Neo Money account was voted best bank account in Canada.

Backed by world class investors, we've raised $299M and are one of a few Canadian tech companies that have reached 'unicorn' status - valued over $1B. Check out the full story here.
The Team:
Neo's Credit Risk team works hard to enable a high growth portfolio with sound risk management principles while optimizing credit decisioning across the customer lifecycle. This team of high-performers leads the development and implementation of key credit risk strategies to effectively manage the lending portfolio in line with our business objectives.
The Role
Neo Financial is looking for an experienced and data-driven leader with strong credit risk knowledge to join our team as a full-time Director, Credit Risk in our Calgary, AB headquarters. In this role, you'll make an immediate impact through elevating and driving the strategic direction of the credit risk function within a fast-paced start-up environment. Our next Director, Credit Risk will play an important role in influencing decisions related to product, pricing and customer campaigns through balancing risk and return in order to achieve Neo's business objectives.
What you'll be doing:
Oversee the delivery of Neo's credit risk functions in order to effectively enable sound risk strategies and ensure portfolio level risk management techniques align with industry and economic conditions
Develop and enhance credit risk policies and strategies using data analytics and statistical modeling
Provide oversight over Neo's provisioning and forecasting functions in order to effectively enable sound risk strategies and ensure credit forecasting practises are aligned with regulatory programs such as Basel III and/or IFRS9
Evolve Neo's processes, systems and methods to maximize understanding of credit performance at both the portfolio and client level
Manage and support cross functional initiatives, including large scale implementations, to ensure projects have adequate credit risk representation/leadership
Develop team's insights capabilities to actively monitor performance as well as identify trends to enable business decisioning
Drive continuous improvement to ensure credit risk strategies and analytics are effective and aligned
Investigate and implement credit risk management tools and technologies that will both enhance and enable the team's forecasting and analytical capabilities
Lead the development of business cases to enhance credit risk management performance
Collaborate with key stakeholders across the organization to integrate foundational risk practices
Who we're looking for:
You have 8+ years experience within credit risk management and a proven track record of developing credit risk strategies, models and forecasts
You bring 5+ years leading technical teams within the credit risk function
You have a post-Secondary education in a quantitative field preferred (Statistics, Mathematics, Economics, Business Administration, Computer Science, etc)
You bring advanced knowledge of SQL, R and Python
If you bring experience with regulatory programs such as Basel III and/or IFRS9, this is a definite asset
You think strategically with the ability to see the big picture may be affected by risk strategies
You have strong verbal and written communication skills with the ability to adapt communication to different audiences including senior management
You proactively seek to improve processes, raising quality and productivity through efficiencies or by implementing best-in-class solutions
You are data-driven; eager to understand the numbers and provide meaningful insights
You take a collaborative approach and with the ability to engage purposely with stakeholders
You have experience in a fast-paced environment where competing priorities, uncertain outcomes and iteration is the norm
About applying with us:
At Neo, you'll be working with industry-leading technology that changes the way we live and redefines Canada's financial future. It's a serious deal, and we're building a high performance, mission-driven, and fast-paced team that strives to make a difference in every Canadian's life. We value personal growth, autonomy, leadership at all levels, and the ability to learn quickly from mistakes. We're a team: in it together, always. Join a world class team building truly disruptive technology, right here in the Canadian prairies.
Benefits of working at Neo:
Flexible Compensation Scenarios - the ability to choose your base salary and equity combination
Meaningful Equity - employees are owners.When the company succeeds, you do too
Extended Health Benefits - comprehensive health and dental coverage that starts on day one
Wellness Benefits - complimentary access to Headspace and FitOn Pro subscriptions
Paid Maternity & Parental Leave - company top-up and 100% benefits coverage while you're away
Modern Office Space - our newly renovated headquarters in Calgary and Winnipeg is prime for collaboration and innovation
Learning Events - all-company huddles, product demo days, guest speakers, and more
Neo Financial is an equal opportunity employer. We are excited to meet with and hire the top talent out there. Successful candidates for this position will be required to undergo a security screening, including a criminal records check and may require a credit check