Mortgage Underwriter, Lending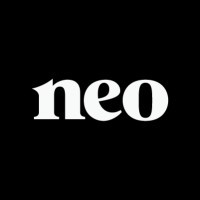 Neo Financial
Marketing & Communications
Canada
Posted on Wednesday, October 26, 2022
Description
At Neo, we're delivering a financial experience that's long overdue for Canadians by disrupting the multi-billion dollar banking industry and driving technological innovation at an unprecedented pace. That's why we're looking for people who want to be a part of lasting change.


Apply with us
At the heart of our company is our talented team. From world-class creative minds to brilliant engineers, it's the people that make Neo a workplace with passion and purpose. We want to challenge the old way of doing things and make a positive impact in the life of every Canadian by building smarter financial tools for all. We're taking on a monumental task, so we need fearless, driven individuals who have what it takes to achieve the impossible.
Team of 700+ people
1 M+ customers in 3 years
10K retail partners
The Team:
As part of our growing Mortgage team, you'll be responsible for reviewing documentation and underwriting deals from across the country. You'll work closely with our Mortgage Sales team and third party brokers to ensure we're finding the most effective solutions for our customers, and through that, you'll be an integral part of enabling Neo to deliver a full range of financing products and services partnered with an exceptional customer experience.
If you love a fast paced environment where growth and opportunities are constant, you'll fit right in with this team!
What you'll be doing:
You successfully deliver mortgages from the application stage through to funding with the support of your Mortgage Coordinator
You execute skilled and clear communication with Sales team, mortgage brokers, and internal /external partners to ensure their understanding of the mortgage process, expectations and documentation required
You liaise with the Sales team, Coordinators, and third party brokers on status updates for active mortgage files
You review all documents associated with mortgage files to ensure they meet Neo's policies and guidelines
You utilize a hands-on approach and problem-solving skills to make prudent decisions on complex mortgage files
You work with management for support on complex files where standard lending solutions have been exhausted
You develop subject matter expertise in the functionality and features of products, services, tools, technology, and Salesforce CRM capabilities
You remain current on the latest industry trends to secure a competitive advantage
Who we are looking for:
You have 2+ years of underwriting experience in the Canadian mortgage industry
You have a passion for growth and excellence, consistently striving to deliver the highest quality results in a startup environment
You bring epic focus and energy, with a strong dedication to client service
You have superior communication skills, both verbal and written
You're highly organized with exceptional time management capabilities
About applying with us:
At Neo, you'll be working with industry-leading technology that changes the way we live and redefines Canada's financial future. It's a serious deal, and we're building a high performance, mission-driven, and fast-paced team that strives to make a difference in every Canadian's life. We value personal growth, autonomy, leadership at all levels, and the ability to learn quickly from mistakes. We're a team: in it together, always. Join a world class team building truly disruptive technology, right here in the Canadian prairies.


Neo Financial is an equal opportunity employer. We are excited to meet with and hire the top talent out there. Successful candidates for this position will be required to undergo a background and credit check.