Senior Manager, Credit Risk , Collections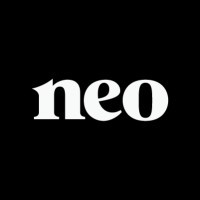 Neo Financial
Canada
Posted on Wednesday, October 26, 2022
Description
Neo's Credit Risk team works hard to enable a high growth portfolio with sound risk management principles while optimizing credit decisioning across the customer lifecycle. This team of high-performers leads the development and implementation of key credit risk strategies and modeling to effectively manage the lending portfolio inline with our business objectives.

The Role:
Neo is looking for an experienced and data driven collections strategist to join our team as a full-time Senior Manager, Credit Risk - Collections in our Calgary headquarters. In this role, you'll work closely with the rest of our Risk Analytics team to enable a high growth portfolio with sound risk management principles; optimizing credit decisioning across the customer lifecycle. As our Senior Manager, Credit Risk - Collections, you'll be responsible for evolving and managing Neo's collections strategy and roadmap. You'll also work closely with key stakeholders including collections operations and lifecycle teams to ensure a positive experience through the collections process. You'll be contributing to our innovative, strategic, and high-performance team with a mission to improve the financial experience for all Canadians.
What you'll be doing:
Own and manage Neo's collections strategies and roadmap; work closely with Collection Operations to implement and monitor key collections levers
Create, lead and direct collections strategies; look for opportunities to measure, optimize and refine strategies using analysis
Monitor risk strategy performance to ensure strategies are delivering both optimal profitability; driving positive results on delinquencies and credit losses
Drive continuous improvement to ensure strategies are effective and aligned
Make collections credit strategy recommendations to senior leadership and implement recommended changes across different business units
Collaborate with key stakeholders across the organization to integrate foundational collections practices
Utilize analytical, data mining, credit risk management and leadership skills to optimize collections credit risk/return
Execute key objectives with external vendors as part of the Neo collections operations
Implement superior client experience journeys throughout collections; coordinate with internal client experience teams to ensure Neo brand is evident
Develop internal analytical frameworks to enhance collections effectiveness; integrating data sources, business reporting, exploiting advanced analytics
Leverage industry best practices for continuous improvements
Who we're looking for:
You'll have 3+ years experience in collections management including strategy, operations and analytics
You are data-driven, eager to understand the numbers and provide meaningful insights
If you bring a knowledge of SQL, R or Python, this is highly preferred
You have proven experience managing multiple projects simultaneously
You have strong written and verbal communication skills with the ability to adapt communication to different audiences
You're a self-starter who is highly focused and driven to achieve business objectives
You're self-organized with the ability to operate independently and prioritize effectively
You take a collaborative approach and with the ability to engage purposely with stakeholders
About applying with us:
At Neo, you'll be working with industry-leading technology that changes the way we live and realize a better financial future. It's a serious deal, but that doesn't mean we don't know a thing or two about having fun. Our entrepreneurial environment gets our adrenaline pumping and beats the regular 9-5 job. We're in it together, always. Gain hands-on experience and be part of the future.
Benefits of working at Neo:
Flexible Compensation Scenarios - the ability to choose your base salary and equity combination
Meaningful Equity - employees are owners.When the company succeeds, you do too
Extended Health Benefits - comprehensive health and dental coverage that starts on day one
Wellness Benefits - complimentary access to Headspace and FitOn Pro subscriptions
Paid Maternity & Parental Leave - company top-up and 100% benefits coverage while you're away
Modern Office Space - our newly renovated headquarters in Calgary and Winnipeg is prime for collaboration and innovation
Learning Events - all-company huddles, product demo days, guest speakers, and more

Neo Financial is an equal opportunity employer. We are excited to meet with and hire the top talent out there. Successful candidates for this position will be required to undergo a security screening, including a criminal records check and may require a credit check.