Compliance Manager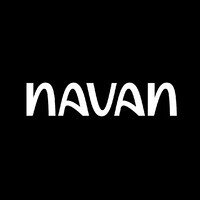 Navan
Legal, Sales & Business Development
San Francisco, CA, USA · Palo Alto, CA, USA
Posted on Tuesday, September 5, 2023
We are seeking an experienced Compliance Manager to continue to grow the company's global compliance function. The Compliance Manager will be responsible for managing the compliance management system incorporating multiple levels of responsibility and oversight to meet all relevant laws, regulations and industry standards. The ideal candidate will have a deep understanding of financial services compliance and a proactive approach to risk management. The Compliance Manager will report to the VP, Legal.
We are looking for someone who will be based out of the Palo Alto office and able to go into the office three days per week.
What You'll Do:
Oversee the anti-money laundering programs, ensuring operational processes align with internal policies and local regulations and international standards
Help develop and execute annual compliance training programs, including money laundering (AML/CFT) and OFAC
Help implement and manage the global compliance function and regulatory programs, ensuring compliance with laws, regulatory requirements, policies, and procedures
Monitor any material regulatory changes and assess their impact on the business
Conduct regular compliance assessments, audits, and reviews to identify and map potential gaps
Collaborate with cross-functional teams, including Legal, Finance and Operations to ensure an integrated approach to global compliance
Serve as the primary point of contact for compliance-related inquiries by customers, bank partners, external auditors and regulators
Support operations, legal, and product teams by reviewing new products for regulatory and operational compliance risks
Identify and assess risks related to non-compliance with regulatory requirements
Propose improvements based on comprehensive analysis of the compliance system
Drive core compliance processes, including risk assessments, adherence to regulations, and internal/external reporting
What We're Looking For:
Proven experience as a Compliance Officer or Compliance Manager
6+ years compliance and/or legal experience in the financial services industry, with solid understanding of relevant regulations and laws, including payments, processing and/or financial technology
Excellent understanding of risk management principles and the ability to implement across the entire organization
In-depth knowledge of legal requirements and controls in AML and KYC within financial institutions
Demonstrated success driving collaboration across various teams, including Legal, Operations, Risk and Audit
Ability to quickly grasp complex concepts, including US business and regulatory matters
Demonstrated experience in designing and implementing compliance programs, policies, and procedures
Excellent communication and interpersonal skills, with the ability to influence and collaborate with stakeholders at all levels of the organization
High ethical standards and a commitment to promoting a strong compliance culture
The posted pay range represents the anticipated low and high end of the compensation for this position and is subject to change based on business need. To determine a successful candidate's starting pay, we carefully consider a variety of factors, including primary work location, an evaluation of the candidate's skills and experience, market demands, and internal parity.

For roles with on-target-earnings (OTE), the pay range includes both base salary and target incentive compensation. Target incentive compensation for some roles may include a ramping draw period. Compensation is higher for those who exceed targets. Candidates may receive more information from the recruiter.
Pay Range