Competitive Intelligence & Strategy Manager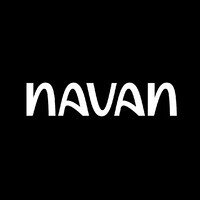 Navan
Operations
New York, NY, USA
Posted on Friday, September 1, 2023
We are seeking a dynamic and driven professional to spearhead the development and execution of our competitive research and enablement function within the GTM organization. This role requires a candidate who will serve as an authority on our users, products, and the corporate travel and spend management industry. You will also stay current with our evolving products and capabilities to empower our field team as we drive global awareness. The ideal candidate thrives in a fast-paced growth environment, possesses a holistic perspective, and values efficiency, quality, and precise execution.
This is an integral role within a fast growing company that is continuing to invest in the growing GTM team. This role operates within the Revenue Enablement function of the global GTM organization, which as a team rolls directly to the CRO. The Competitive Intelligence & Strategy Manager will significantly impact the strategic enhancement of GTM performance.
This position can be located in our Palo Alto, San Francisco, Austin or our New York office.
What You'll Do:
Become an expert on the Navan portfolio of products and how we help customers with the primary focus on competitive differentiation
Develop a deep understanding of Travel & Expense market needs and trends, and how we should position ourselves
Own key competitive initiatives including analysis and assets, development of per competitor differentiators, certification programs, etc.
Utilize multiple research methods to develop and maintain a clear understanding of competitor product strengths, weaknesses and changes at a technical and business level
Work with sales leadership & cross-functional stakeholders and present Navan's combined competitive assessment in oral and written formats to various internal / partner consumers
Build out our library of enablement assets, arming field teams with tools that speed up sales cycles, drive bigger deals, and reliable retention rates
Help formulate competitive sales strategies, product demonstrations, content, and collateral, keeping this continuously up to date for a selection of Tier 1 and Tier 2 competitors
Support GTM teams with deal support & competitive strategy
Become a key contributor to win/loss discussions and reporting including trend analysis and report building
Contribute to the maturation of the competitive intelligence program through identifying and implementing ideas to support positive change
What We're Looking For:
3-5 years of experience in a Competitive Intelligence, Enablement, or customer facing roles (e.g. sales rep/leader, sales engineer, consulting, etc)
A background in travel/spend management, B2B SaaS is a plus
Ability to understand and deconstruct technical concepts, products, and platforms
Ability to represent complex concepts into a curriculum that sales professionals can absorb and apply
Established ability to successfully drive projects of any kind with minimal guidance
A strategic thinker. You know how to formulate initiatives/programs that are high impact and scalable, always keeping the end goal in mind
Creative thinker that independently generates and executes on innovative ideas. Doesn't just deliver the product, thinks of what's next and how to make it better
A collaborative working style, with experience working across the company with teams of varied size to achieve common goals
Exceptional communication skills are required to support audiences which consume information in a variety of methods, such as written, recorded, live, etc.
Organizational skills to manage competing projects with tight deadlines effectively
Exceptional communication skills are required to support audiences which consume information in a variety of methods, such as written, recorded, live, etc.
Solid understanding of the sales lifecycle and purchaser mindset
Analytical. Ability to collect, analyze, categorize, and make recommendations based on exceptional volumes of data or very little data at all, and to openly incorporate feedback received from field teams
The posted pay range represents the anticipated low and high end of the compensation for this position and is subject to change based on business need. To determine a successful candidate's starting pay, we carefully consider a variety of factors, including primary work location, an evaluation of the candidate's skills and experience, market demands, and internal parity.

For roles with on-target-earnings (OTE), the pay range includes both base salary and target incentive compensation. Target incentive compensation for some roles may include a ramping draw period. Compensation is higher for those who exceed targets. Candidates may receive more information from the recruiter.
Pay Range