Account Manager, Mid Market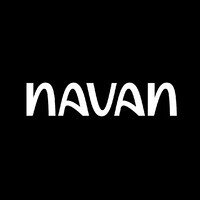 Navan
Sales & Business Development
New York, NY, USA
Posted on Thursday, April 20, 2023
As an Account Manager, your mission will be to drive revenue by ensuring your clients are happy, referenceable, and maximizing the value they take from the Navan platform. You will do this by building deep relationships with your clients, functioning as their trusted advisor, and partnering with them to ensure they're onboarded successfully, engage with our platform in an optimized way, and manage their entire T&E program through Navan. You'll also own renewing your accounts and cross-selling adjacent products from across our portfolio. This will be a highly visible and highly cross functional role - the AM function will partner closely with our Sales, Product, Finance, Support and Operations teams, all the way up to our C-Suite - to ensure we are delighting our clients, exceeding goals, and driving the large majority of revenue for Navan.
Make no mistake - you are joining an extremely fast paced and dynamic culture where change is the only constant, where we're passionate about what we do, and where we believe we can do just about anything. Buckle up, it's going to be a lot of fun.
What You'll Do:
Manage all post-sales activity for Mid-Market customers through strong relationship-building, product knowledge, planning, and execution.

Develop trusted advisor relationships with clients (from program administrators up to C-suite) to ensure program goals are aligned, and that clients are unlocking maximum value from partnering with Navan to manage their T&E programs.

Drive usage of the Navan platform by ensuring your clients manage 100% of their T&E programs through Navan.

Meet or exceed revenue goals.

Identify and execute against opportunities for account expansion - including new departments, teams, geographies, products and use cases.

Broaden our relationships within accounts - ensuring we have multiple champions across multiple teams and levels of client organizations.

Collaborate cross functionally with team members to uncover and deliver against client needs.

Deeply understand Navan's product offerings and competitive positioning.

Travel to customer sites as appropriate.

Successfully onboard new clients and ensure they unlock maximum value from working with Navan throughout their lifecycle as a client.

Own client renewals, and upsells/cross-sells of adjacent products.
What We're Looking For:
3+ years of experience in Account Management, Sales, or related customer-facing position within a rapidly growing SaaS company

Demonstrable track record of high performance and success.

Strong communication and presentation skills

Ability to think strategically, problem solve, and effectively prioritize work and initiatives in a fast-paced, rapidly changing environment

Data driven mindset with attention to detail

High energy, go-getter with fresh ideas who takes the initiative to get things done

Highly intelligent, passionate, driven, high EQ, coachable individuals who are excited to delight clients, drive revenue, build a generational company, and accelerate their careers.

Bachelor's degree preferred or similar work experience
The posted pay range represents the anticipated low and high end of the compensation for this position and is subject to change based on business need. To determine a successful candidate's starting pay, we carefully consider a variety of factors, including primary work location, an evaluation of the candidate's skills and experience, market demands, and internal parity.

For roles with on-target-earnings (OTE), the pay range includes both base salary and target incentive compensation. Target incentive compensation for some roles may include a ramping draw period. Compensation is higher for those who exceed targets. Candidates may receive more information from the recruiter.
Pay Range