Account Manager - Business Development (6 months Contract) - Nigeria, Africa ( 8:00 am - 5:00 pm EST Shift)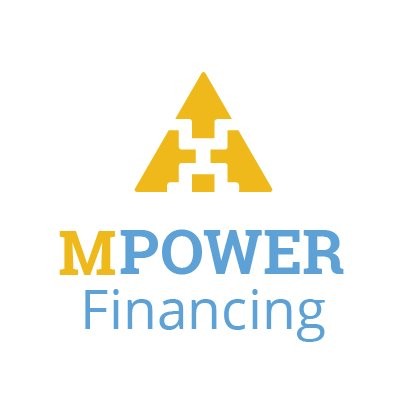 mPower.com
Sales & Business Development
Remote
Posted on Thursday, May 11, 2023
THE COMPANY
MPOWER's borderless loans enable students from around the world to realize their full academic & career potential by attending top universities in the U.S and Canada.
As a mission-oriented FinTech / EdTech company, we move extremely fast and leverage the latest technologies, global best practices, and heavy analytics to tackle one of the biggest challenges in financial inclusion. We're backed by over $150 million in equity capital from top global investors, which enables our fast-growth and provides our company with financial stability and a clear path to an IPO over the coming years.
Our global team is composed of ex-management consultants, financial services and technology professionals, and other experts in their respective fields. We work hard, have fun, and believe greatly in our cause. For us, MPOWER's mission of making this mission is personal.
As a member of our team, you'll be challenged to think quickly, act autonomously, and constantly grow, creatively in an environment where fast change and exponential growth is the norm. ideation and implementation happens very quickly. We value feedback and emphasize persona and professional development by providing the resources you need to further your skills and grow with the company. MPOWER is committed to cultivating your strengths and curiosity and helping you make an immediate impact.
MPOWER has been named one of the Best FinTechs to work for by American Banker for 2018, 2019, 2020, 2021 and 2022. We pride ourselves in being a "growth company for grown-ups", where there are no pool tables but there are great health, education, and maternity/paternity benefits instead. Our team diversity has been recognized as well; we're one of the most diverse staff in the world in terms of nationality, gender, religion, age, sexual orientation, and educational backgrounds.
THIS IS A 6 MONTH CONTRACTOR POSITION BASED IN LAGOS, NIGERIA
THE ROLE
You will be responsible for managing the 'Lead to Application' customer journey for prospective MPOWER customers. You will be the voice of MPOWER for our global applicants and partners with a focus in West Africa and ultimately the rest of the continent including Nigeria, Ghana and Kenya. You should be an expert at cultivating and nurturing strategic relationships and generating revenue with strategic partners. Your responsibilities will include, but are not limited to:
Identifying sales opportunities by proactively working with our existing partner base to promote MPOWER loan product features to drive the sales funnel

Managing current partner accounts through building trust and ensuring partner satisfaction through offline marketing activities/events, including seminars, tie-ups, event collaboration, and so on, as well as organizing and leading webinars, learning sessions, and other in-person or online forums/offline events to increase awareness and build sales funnel.

Onboarding and training new partners and maintain strong follow-ups and regular feedback calls or meetings

Monitoring and analyzing lead and conversion pipelines to review performance and optimizing accordingly to ensure volume increase and quality

Deriving insights using available data for the partner channel, as well as closely tracking ROI on marketing initiatives and developing in-depth reports to support decision-making

Overseeing the creation, and distribution of promotional and marketing collateral, and media outreach, including social and online efforts
THE QUALIFICATIONS
Bachelor's degree in marketing, business, communications or related field.

8-10 years of demonstrated consultative selling skills in financial services and/or edtech

Demonstrated track record of of year over year revenue growth in West Africa (East Africa is a bonus)

Deep network in the education and financial services space that can be leveraged can open up new partnership opportunities

Strong understanding of banking, lending, financial services or personal finance with the ability to learn and adapt quickly

Exceptional organizational skills and attention to detail, with an ability to move between strategic thinking and details

Superior communication, presentation and facilitation skills with the ability to express complex concepts in plain language to reach broader audiences

The role requires someone to work flexible hours.
A passion for financial inclusion and access to higher education is a must, as well as comfortable working with a global team across multiple-time zones and sites!
In addition, you should be comfortable working in a fast growth environment, meaning a small agile team, fast-evolving roles and responsibilities, variable workload and tight deadlines, a high degree of autonomy, and 80-20 everything.