Legal Specialist (Remote Friendly)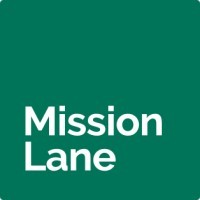 Mission Lane
Legal
Remote
Posted on Thursday, May 11, 2023
Mission Lane is revolutionizing access to financial tools to pave a clear way forward for millions of Americans on the path to financial success. We strive to create solutions no one ever has before, to redefine the financial industry for the better. Sound like a mission you could get behind?
We're looking for a Legal Specialist with experience supporting litigation case management for a consumer credit card company to join our Legal team.
This is a unique opportunity to contribute at a company that's on the verge of becoming the household name in financial products for the 50% of Americans who are not served by traditional financial institutions.
About the role:
As an integral member of the Mission Lane Legal team, the Legal Specialist often will operate independently with limited guidance from an attorney, exercising good judgment and proactively providing support to the General Counsel and other attorneys on a variety of matters that may include: credit-card related demand/litigation/arbitration case management (including investigation, case summaries, discovery, legal document preparation, settlement negotiations) legal research, marketing reviews, contracts/transactional-related document drafting and reviews, state licensing, privacy and data security, consumer complaints and correspondence, regulatory and third-party reviews, employment issues, corporate governance, department policies and procedures, and other projects and activities that may arise.
This position reports to the General Counsel.
The Legal Specialist will:
Support demand and litigation/arbitration case management, including reviewing and analyzing claims; performing research and independently gathering internal information relevant to cases; supporting counsel to identify relevant information and develop case strategies; efficiently and effectively handling demands and cases to mitigate risk to the company; assisting with settlements; working with business partners to enhance business practices; maintaining case files and matter management system; and preparing regular cases summaries and litigation reports. Draft and review legal documents using judgment to spot issues requiring attorney review or resolution.

Support investigations of internal and external legal and/or compliance issues, regulatory examinations and audits, including gathering necessary documents and summarizing relevant facts.

Support the development and maintenance of the Legal Department policies and procedures and matter/compliance management system.

Manage the Legal Department records repository, including electronic and hard copy storage.

Manage intellectual property-related searches and filings with assistance of counsel.

Assist with preparation of Board-related documentation and corporate governance matters.

Proactively monitor for applicable law, regulation and case law developments, assess potential implications to the business, and summarize results of such reviews for attorney consideration.

Other projects aligned with varying team and Company needs.
You'll thrive in this role if:
You have 7+ years in-house legal department or similar dynamic legal team experience.
You have a bachelor's degree.
You have demonstrated experience conducting legal/regulatory research using Westlaw with particular focus on consumer finance/credit card laws.

You have excellent oral and written communication skills, including ability to effectively convey/summarize complex issues.

You have solid organizational and problem solving skills and attention to detail.

You're able to simultaneously manage and prioritize multiple complex projects.

You're highly proficient with Google Suite and Microsoft Office products.

You're a self-motivated and dependable team player who is able to efficiently work independently and as part of a collaborative team.

You have strong interpersonal skills and interacts well with peers, attorneys, business and compliance professionals and other third parties.
You'll get bonus points for:
Certificate in paralegal studies or JD

Most recent 5+ years experience advising on regulatory requirements applicable to consumer credit card products

Conversant in federal and state consumer finance laws and regulations, including TILA, ECOA, FCRA, TCPA, FDCPA, GLBA, and SCRA

Experience with state licensing requirements, including the NMLS system

Familiar with trademark and patent searches and filings
At Mission Lane, we're looking for people who have the courage to take on new challenges. If you need accommodations to perform at your highest potential throughout the application and/or interview process, don't hesitate to reach out.
We're committed to ensuring our team members have balance in their lives. Our comprehensive benefits package* provides the support you need to thrive at work and at home.
Work:

An engaging culture with access to training programs and advancement opportunities

Life:

Full health, dental, and vision benefits, Flexible Spending Account (for medical and childcare expenses), paid parental leave, and a 401k Company Match

Balance:

Generous PTO, flexible schedules, a Calm App subscription, and more.



*Benefits may vary by location
More about Mission Lane:
Mission Lane is based in the U.S., with offices in Richmond, Virginia & San Francisco, California. Founded in December 2018, we've rapidly grown to almost 2 million customers.
It all started with a realization: nearly fifty percent of the adult population in the U.S. doesn't have access to a clear line of credit. And by "clear" we mean credit without crazy fees that only increase debt. Most traditional credit card companies either overlook or overcharge this group because they have less-than-prime credit scores or no score at all. We decided this just wouldn't do.
We understand that everyone doesn't have the same opportunities. We also know that everyone joins us at different stages of their financial journeys. Providing access to clear credit was a critical first step, but our work isn't done. We are actively developing new products designed to meet our customers where they are, according to their needs.
We get it - life happens. That's why Mission Lane is hard at work paving a better way forward.
Just like for our customers, Mission Lane creates opportunities for our employees to learn, grow, and prosper. We strive to create an environment that brings out the best in everyone, everyday.
*****
Mission Lane is an Equal Opportunity Employer committed to diversity and inclusion in the workplace. All qualified applicants will receive consideration for employment without regard to sex, race, color, age, national origin, religion, physical and mental disability, genetic information, marital status, sexual orientation, gender identity/assignment, citizenship, pregnancy or maternity, protected veteran status, or any other status prohibited by applicable national, federal, state or local law.
Mission Lane is not currently accepting applications from Colorado, California, Washington State, or New York City. Additionally, we're not sponsoring new applicant employment authorization and please, no third-party recruiters.
Each Laner is responsible for keeping Mission Lane informed of their primary work location within the United States. Please note that changes to your work location may result in changes to certain benefits based on local policies and requirements. If a Laner desires to move to an approved state within the US, please notify People Operations at least 30 days prior to moving, so we can ensure appropriate setup takes place.