Director of Data Science, Portfolio Management (Remote Friendly)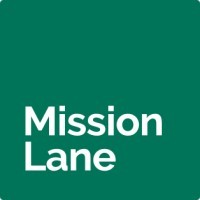 Mission Lane
Data Science
United States
Posted on Saturday, April 1, 2023
Mission Lane is revolutionizing access to financial tools to pave a clear way forward for millions of Americans on the path to financial success. We strive to create solutions no one ever has before, to redefine the financial industry for the better. Sound like a mission you could get behind?
You'll be a successful Director of Data Science on our Data Science Team if:
You have financial industry experience applying data science to credit risk management and are excited to optimize a multi-billion dollar portfolio that's growing every day

You've created, deployed, and managed experiments and models in production systems and can genuinely speak to practitioners about the fundamental principles and challenges required to be successful in that work

You are more motivated by practical solutions than theoretical elegance

You have a deep understanding of the field of data science and can develop and communicate a vision to your team on how the field can be applied to solve difficult practical problems

You want to help improve the financial health of the 100 million working-class Americans who live paycheck-to-paycheck

You make your team better on a daily basis because you can be clear about goals, the team's shared purpose, and need to execute through education, organization, and trust

You can grow members of your team because you can help them identify their strengths and weaknesses, put them in a position to succeed, and get them the training and opportunities they need.

You can communicate, collaborate, compromise, and be sensitive to the needs of your partners and teammates
We are offering:
A low-ego, respectful, data science team committed to solving practical problems together

The chance to work at a company where data science is at the heart of the business and integral to both our day-to-day operation and our executive team's strategic vision

Flexible work hours and flexible work location (even after the pandemic)

A generous parental leave policy

Excellent opportunities for career growth, with both management and technical tracks for advancement

A team that values learning and approaches work with a "growth mindset"

A competitive salary, equity, and a full benefits package (health, dental, vision, 401k)
You might be particularly excited about the role if you want:
To work on fairness, accountability, and transparency in machine learning (FAccT ML) or explainable AI (XAI)

To find practical ways to apply modern innovations from diverse research areas like Causal Inference, Cost-Sensitive Machine Learning, and Time Series Classification
If you're excited about the role and aren't sure if you meet all the requirements - we want you to apply anyway! We believe people can contribute to our team in a wide variety of ways and want to meet people who find meaning in our mission and our technical work compelling.
At Mission Lane, we're looking for people who have the courage to take on new challenges. If you need accommodations to perform at your highest potential throughout the application and/or interview process, don't hesitate to reach out.
We're committed to ensuring our team members have balance in their lives. Our comprehensive benefits package* provides the support you need to thrive at work and at home.
Work:

An engaging culture with access to training programs and advancement opportunities

Life:

Full health, dental, and vision benefits, Flexible Spending Account (for medical and childcare expenses), paid parental leave, and a 401k Company Match

Balance:

Generous PTO, flexible schedules, a Calm App subscription, and more.



*Benefits may vary by location
More about Mission Lane:
Mission Lane is based in the U.S., with offices in Richmond, Virginia & San Francisco, California. Founded in December 2018, we've rapidly grown to almost 2 million customers.
It all started with a realization: nearly fifty percent of the adult population in the U.S. doesn't have access to a clear line of credit. And by "clear" we mean credit without crazy fees that only increase debt. Most traditional credit card companies either overlook or overcharge this group because they have less-than-prime credit scores or no score at all. We decided this just wouldn't do.
We understand that everyone doesn't have the same opportunities. We also know that everyone joins us at different stages of their financial journeys. Providing access to clear credit was a critical first step, but our work isn't done. We are actively developing new products designed to meet our customers where they are, according to their needs.
We get it - life happens. That's why Mission Lane is hard at work paving a better way forward.
Just like for our customers, Mission Lane creates opportunities for our employees to learn, grow, and prosper. We strive to create an environment that brings out the best in everyone, everyday.
*****
Mission Lane is an Equal Opportunity Employer committed to diversity and inclusion in the workplace. All qualified applicants will receive consideration for employment without regard to sex, race, color, age, national origin, religion, physical and mental disability, genetic information, marital status, sexual orientation, gender identity/assignment, citizenship, pregnancy or maternity, protected veteran status, or any other status prohibited by applicable national, federal, state or local law.
Mission Lane is not currently accepting applications from Colorado, California, Washington State, or New York City. Additionally, we're not sponsoring new applicant employment authorization and please, no third-party recruiters.
Each Laner is responsible for keeping Mission Lane informed of their primary work location within the United States. Please note that changes to your work location may result in changes to certain benefits based on local policies and requirements. If a Laner desires to move to an approved state within the US, please notify People Operations at least 30 days prior to moving, so we can ensure appropriate setup takes place.