Solution Consultant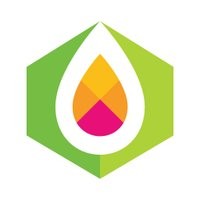 MineralTree
Software Engineering, Sales & Business Development
Illinois, USA · Georgia, USA · Remote
Posted on Wednesday, March 22, 2023
Description
Summary of This Role
Provides support to the enterprise services team by providing in-depth technical & business knowledge of Accounts Payable processes and responsibilities, 90% of time interacting and providing consultative services to new and potential clients with respect to implementing and configuring MineralTree products & services for effective and efficient transaction services.
What Part Will You Play?
Contribute to the design process for technical implementation services by accompanying the services implementation team to meetings with customers. This would typically involve giving presentations to all levels of prospective and existing clients and ISVs providing product demonstrations, and using whiteboard sessions, all with a focus on maintaining a services-oriented approach to the client's requirements through discovery phase exercises. 75% time spent with prospective clients.
Developing in-depth knowledge of MineralTree products through research and testing in order to act as subject matter expert with prospective and current customers. Proactively maintain accurate & current product & services knowledge working collaboratively with product teams across MineralTree.
Write & develop small internal computer applications to provide proof-of-concept ideas, to test MineralTree products, and to troubleshoot client issues by providing assistance to MineralTree prospects, existing clients and the services team during implementation phases. Produce clear and precise documentation for clients based on business and functional requirements for success deployment of MineralTree products & service. Provide support to the team, leading the completion of the business, technical and functional sections of RFI and RFP documents.
What Are We Looking For in This Role?
Minimum Qualifications
Bachelor's Degree
Relevant Experience or Degree in: Yes
Typically Minimum 8 Years Relevant Exp
Preferred Qualifications
Bachelor degree in Finance, Business, Science, Engineering or Computing
Experience of working in the payments industry, preferably ecommerce, mobile, payment security & risk management.
What Are Our Desired Skills and Capabilities?
Skills / Knowledge - Having broad expertise or unique knowledge, uses skills to contribute to development of company objectives and principles and to achieve goals in creative and effective ways. Having ownership of a function, account or matrix management responsibilities, uses knowledge to ensure success, strengthen relationships, expand the business, and lead matrix teams on complex projects. Barriers to entry such as technical committee review may exist at this level.
Job Complexity - Works on significant and unique issues where analysis of situations or data requires an evaluation of intangibles. Exercises independent judgment in methods, techniques and evaluation criteria for obtaining results. Creates formal networks involving coordination among groups, both internal and external.
Supervision - Ability to work independently to determine methods and procedures on new or special assignments while knowing when to reach out to the team for assistance
Programming - Ability to write basic code in a mainstream language such as Java, .Net, Python, PL/SQL & basic scripting knowledge of using HTML & JavaScript.
Communication of Technical Concepts - Ability to communicate technical concepts in a clear and articulate fashion to both technical and non-technical audiences, in a sales-oriented manner.