Assistant Operations Manager - Miami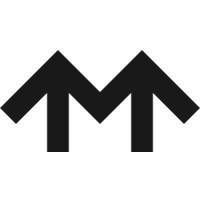 Metropolis Technologies
Operations
Miami Beach, FL, USA
Posted on Wednesday, March 22, 2023
Position: Assistant Operations Manager
Full Time/ Exempt
Operations Supervisor Position Summary:
The Assistant Operations Manager is an entry-level managerial position that supports the operations in an assigned location or locations. This role is responsible for the direct supervision of at least two full-time employees or the equivalent and is responsible for the operations of the location(s) in the absence of the Operations Manager, or will have full responsibility for a smaller location not assigned an Operations Manager. The Assistant Operations Manager ensures that all elements of the operation, including team member performance, customer service, financials, maintenance, and safety, meet Metropolis Parking standards.
Duties and Responsibilities
Manage a team of hourly employees
Schedule shifts and verify time & attendance tracking
Plan, organize, and manage the work of hourly team members, ensuring team members are deployed appropriately and tasks are completed in accordance with organizational requirements and Metropolis Parking standards
Interview, hire, and develop team members in partnership with Operations Manager and/or Area Director
Ensure team members complete all necessary training
Work with Operations Manager and Area Director to control spending and keep expenses within approved budget
Maintain maintenance control documents while meeting maintenance goals
Promote safe work practices by conducting safety audits and coaching individual staff members
Ensure all client operational documentation is compete and recorded for client and Metropolis Parking records
Ensure Metropolis Parking's standards of Customer Service are met
Greet customers and clients in a courteous manner
Communicate with customers and staff for general inquiries about parking, parking locations, and customer service inquire
Observe and coach team members to meet customer service standards
Conduct performance evaluations that are timely and constructive
Perform specific operational responsibilities as required based on the needs of the assigned location
Perform other duties as assigned
Essential Functions
To perform this job successfully, an individual must be able to perform each essential function satisfactorily, with or without reasonable accommodations. Reasonable accommodations may be approved by the Human Resources department to enable qualified individuals with disabilities to perform the essential functions. Incumbent must be able to:
Stand for up to six (6) consecutive hours
Work outdoors in all weather conditions
Communicate effectively in written and spoken English with team members and customers
If working in a valet location, incumbent must be able to drive both automatic and manual transmission vehicles of all types and sizes.
If working in a shuttle location, incumbent must be able to drive all shuttle vehicles used at the location.
Education and Experience
High School Diploma or GED required; some college preferred
Prior business experience preferred
Scheduling and payroll knowledge a plus
Certificates and Licenses
If working in a valet or shuttle operation, a clean driving record and current driver license must be maintained
Other Requirements
Must be at least 21 years of age
Must be able to work a flexible 40-hour week, including nights and weekends
May be required to travel to and from local assigned client sites
Expected to constantly work in all outdoor weather conditions
Required to wear a uniform and follow appropriate grooming standards
Physical Demands and Work Environment
The physical demands described here are representative of those that must be met by an employee to successfully perform the essential functions of this job. While performing the duties of this job, the employee is regularly required to talk, hear, stand, and handle or feel. The employee is frequently required to reach and may be frequently required to sit. The employee is occasionally required to walk and stoop, kneel, and crouch. The employee must frequently lift and/or move up to 10 pounds and occasionally lift and/or move up to 50 pounds. Specific vision abilities required by this job include close vision, distance vision, color vision, peripheral vision, depth perception and ability to adjust focus. The employee may be required to remain in a stationary position for extended period.