Assistant Manager - Entry Level - Valet Operations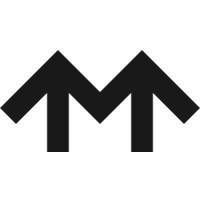 Metropolis Technologies
Operations
Nashville, TN, USA
Posted on Thursday, February 23, 2023
The Company
Metropolis develops advanced computer vision and machine learning technology that makes mobile commerce remarkable. Our platform is already deployed in hundreds of mobility facilities and industries with billions in opportunity. We're building the digital pipes through which the future of mobile commerce will move.
The Role
As an Operations Specialist, you will be responsible for and expected to:
Manage a team of hourly employees
Schedule shifts and verify time & attendance tracking
Ensure all client operational documentation is compete and recorded for client and Metropolis Parking records
Communicate with customers and staff for general inquiries about parking, parking locations, and customer service inquire
Efficiently issue parking violations to any vehicle that negates to pay the pay-station, possesses an invalid, or expired monthly hangtag, or any other parking infraction
Plan, organize, and manage the work of hourly team members, ensuring team members are deployed appropriately and tasks are completed in accordance with organizational requirements and Metropolis Parking standards
Efficiently navigate through and troubleshoot smartphones, tablets, iPads (iOS, Android etc...)
Monitor parking lots and assists customers as needed
Contact Metropolis' immobilization vendor if he/she locates a vehicle with multiple offenses
Know the policies and procedures of each property he/she audits to ensure that no ticket is issued without cause
Handle all violation disputes
Maintain a polite and courteous attitude while effectively enforcing the rules and regulations of the parking facility
Perform other duties as assigned
To perform this job successfully, an individual must be able to perform each essential function satisfactorily, with or without reasonable accommodations. Reasonable accommodations may be approved by the Human Resources department to enable qualified individuals with disabilities to perform the essential functions.
Incumbent must be able to stand for up to six (6) consecutive hours
Work outdoors in all weather conditions
Communicate effectively in written and spoken English with team members and customers
If working in a valet location, incumbent must be able to drive both automatic and manual transmission vehicles of all types and sizes.
If working in a shuttle location, incumbent must be able to drive all shuttle vehicles used at the location.

Skills and Abilities
Ability to plan and manage time for multiple tasks to meet established deadlines.
Strong interpersonal skills; frequently communicate with team members and customers; must be able to exchange accurate information.
Able to detect safety concerns and adjust accordingly.
Must be able to communicate effectively in both written and verbal form
Must maintain confidentiality of all work-related information.
Ability to work in a diverse environment and be sensitive to issues of diversity and inclusion.
Good work habits and willingness to work extended hours if requested to complete a job when required to meet deadlines.
Education and Experience
High School Diploma or GED required; some college preferred
Prior management and business experience preferred
Scheduling and payroll knowledge
Other Requirements
Must be at least 21 years of age
Must be able to work a flexible 40-hour week, including nights and weekends
May be required to travel to and from local assigned client sites
Expected to constantly work in all outdoor weather conditions
Required to wear a uniform and follow appropriate grooming standards