Manager, Growth Account Management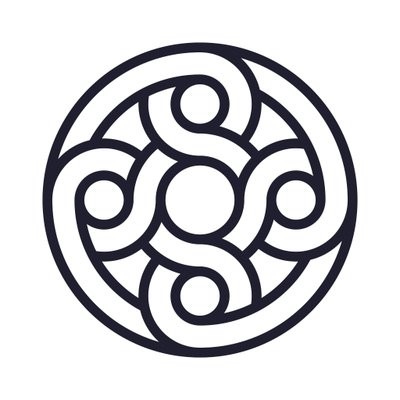 Mercury
Sales & Business Development
New York, NY, USA · Portland, OR, USA · San Francisco, CA, USA · Remote
Posted on Saturday, May 6, 2023
At Mercury, we're building a better way to bank* for all types of businesses. We started by imagining what the best banking platform for startups would look like and in just a few short years we have over 100,000 customers using Mercury's products, supporting their businesses as they grow. In the last year we have launched Venture Debt, Bill Pay, and the IO credit card (check it out on mercury.com). Our customers span many industries including e-commerce, non-profit, crypto, and climate tech, just to name a few.
Mercury still has a long way to go to fulfill our ambitions, and we believe that our success hinges on hiring the best people. We are looking for a Manager of Growth Account Management to help develop our mid-tier account management function. This role will be the first to focus on this customer segment, providing a unique opportunity to define, build, and execute a low-touch, high-satisfaction, data-driven account management operation.
The ideal candidate is a self-starter, comfortable using data to inform processes and decisions, and has a proven track record of building efficient customer operating models. You will report to our Head of Account Management, partnering with sales ops, marketing, support, and strategic account managers to establish this function.
Here are some things you'll do on the job:
Account Management – Manage Mercury's mid-tier account book of business, driving customer product adoption, retention, and growth.

Build for a team – This role does not have a team of AMs today, but we want it to! You'll need to be building this function with growth in mind and a willingness to operate in the beginning in the AM role itself.

Strategy and operations – Develop a scalable solution that will allow this role to efficiently manage a large number of accounts while providing a high level of customer service.

Data and Tools – Use data and tools to trigger customer engagement actions and identify solutions to automate certain areas of the day-to-day operations.

Account Growth – Identify and nurture accounts that will transition to our Strategic Account Management team. Help to define the handoff process and requirements for account upgrade.

Cross-functional collaboration – Partner with marketing, product, and other customer-related teams to support in defining and executing the growth AM model. Support other teams in engagement requests with our customers and relay information back to internal teams to inform further development.

Advocate / Voice of the Customer – Seek to listen, educate, and provide value to Mercury's customers, acting as their internal advocate. Glean customer insights to help inform further product and business development.
You should:
Bring 5+ years of account management, customer success, or sales operations experience.

Bring 3+ years of people management experience.

Have a minimum of a bachelor's degree or equivalent experience.

Have experience building and scaling account/customer management operations in SMB and/or mid-market functions.

Be a self-starter with a desire to learn, build, execute, and iterate on operational processes.

Have experience utilizing data, metrics, reports, and dashboards to drive results.

Be able to connect and effectively communicate with people of all levels.

Have excellent verbal and written communication skills.

Have a strong product sense and a desire to provide feedback to inform product development.

Have been a part of a high-growth company and therefore have experience evolving and revising processes to accommodate that growth.

Be curious, seeking to understand how things work, why they break, and how you can build improved operating models.

Have exceptional time management and prioritization skills.

Have some experience working with or owning operations that utilize BPO's.
The total rewards package at Mercury includes base salary, equity (stock options), and benefits.
Our salary and equity ranges are highly competitive within the SaaS and fintech industry and are updated regularly using the most reliable compensation survey data for our industry. New hire offers are made based on a job candidate's experience, expertise, geographic location, and internal pay equity relative to peers.
Our target new hire base salary ranges for this role are the following:
US employees in the New York City or San Francisco Bay area: $221,000–$254,000 USD

US employees outside of the New York City or San Francisco Bay area: $188,000–$216,000 USD

Canadian employees (any location): CAD 196,500–226,000
*Mercury is a financial technology company, not a bank. Banking services provided by Choice Financial Group and Evolve Bank & Trust, Members FDIC.
#LI-DNI