Customer Support Specialist (Contract)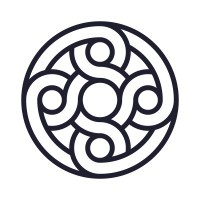 Mercury Technologies
Customer Service
United States · San Francisco, CA, USA · Portland, OR, USA · New York, NY, USA · Remote · San Francisco, CA, USA · Canada · Portland, OR, USA
Posted on Tuesday, November 21, 2023
We are seeking detail-oriented and experienced individuals with a background in Customer Support, Customer Success, or Technical Support to assist our Customer Support team. In this role, you will be responsible for responding to customer support tickets, working in a queue, and providing a best in class customer experience.
Key Responsibilities Include:
Answer user questions over chat, email, and phone
Handle user account requests, including application processing, card disputes, missing payments, card shipments, and a whole lot more
Teach customers how to use our product (hopefully most of it is self-explanatory), and translate user confusion into product suggestions
Identify the systemic flaws that lead to user problems
Learn our internal tools and figure out how to improve them
Create and sustain warm relationships with our users
The ideal candidate will have experience working in a customer facing queue based role, excellent attention to detail, the ability to work independently, and a genuine compassion and empathy for customers.
You should:
Have experience working in a queue based, customer facing environment
Keep a clean, ordered inbox
Always seek to answer the question behind the question
Understand how to translate convoluted banking or engineering terminology into clear, human user communication
Stay calm and collected while working on ten things at once
Feel confident talking with startup folks in person, over chat, or on the phone
Contract Work Hours & Pay:
8 hours a day, Monday - Friday
standard business hours in their local time zone. (note, for this round we won't be able to accommodate off-hours or part-time work)
Pay is $35 USD / per hour or $33 CAD / per hour
Timing:
Can start between now and the first week of December
Length of Contract:
3 months (possibility to convert to full time based on team need and performance in the role)
Specific tools / equipment you'll need for the job:
Their own laptop
Strong internet connection
#LI-DNI