Senior People Partner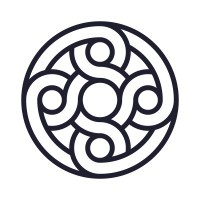 Mercury Technologies
People & HR
New York, NY, USA · San Francisco, CA, USA · Portland, OR, USA · United States · Remote · San Francisco, CA, USA · Portland, OR, USA
Posted on Friday, November 10, 2023
At Mercury we care a lot about our people. A thoughtful People team is a key part of attracting and taking care of our team. We are looking for someone who can build out and scale our People Partner team.
Due to our rapid growth, we are seeking a Senior People Partner to serve as a strategic partner by developing, implementing and executing a variety of HR services, support and consultation across a variety of HR services, such as career development, performance management, employee relations, executive coaching, and organizational design. The ideal candidate will have a background in HR and a passion for coaching, developing and partnering with the business to drive results and make an impact.
Here are some things you'll do on the job:
Deeply understand the business as a whole and act as a strategic thought partner to leadership across product, data, and design
Build relationships across the company and be an advocate and resource for Mercury employees
Provide a consultative approach that applies HR, and business knowledge and intuition to diagnose and provide creative HR solutions
Partner with and advise leaders and managers on all things people-related, such as performance management & coaching, employee relations, leveling processes and organizational development
Partner with recruiting to think through hiring strategy and prioritization of open roles
Partner with our General Counsel on employee relations work
Analyze various types of employee data (survey data, performance reviews, compensation data) to identify trends across Mercury and recommend solutions to improve performance and engagement
Drive key talent processes with your client groups including annual performance reviews, talent planning, and compensation cycles
Ideally, you'll have some of the following qualities—but if you don't fit this mold and feel like you could do a great job, we'd love to hear from you anyway:
Have a bachelor's degree or something you feel is equivalent.
5-8+ years of HR or relevant professional experience with demonstrable progression and growth in scope and performance, preferably at a high growth, quickly scaling company
2+ years' experience in an HR Business Partner role directly supporting Director+ level clients
Have prior experience directly supporting a Product function
Experience working with leaders as a trusted advisor
Love building processes that can scale in a thoughtful and organized way
Be willing to influence and advocate for philosophies you believe in
Be passionate about tackling problems and solving them in an creative and thoughtful way
Have a high level of integrity and the ability to handle confidential information discreetly
Have a passion for working efficiently with great tools, suggest new tools where there are opportunities for improvement, and be willing to learn the tools we are currently using (Radford, Workday, Lattice, Notion)
Have a ton of fun while doing everything above
The total rewards package at Mercury includes base salary, equity (stock options), and benefits.
Our salary and equity ranges are highly competitive within the SaaS and fintech industry and are updated regularly using the most reliable compensation survey data for our industry. New hire offers are made based on a candidate's experience, expertise, geographic location, and internal pay equity relative to peers.
Our target new hire base salary ranges for this role are the following:
US employees in New York City, Los Angeles, Seattle, or the San Francisco Bay Area: $169,00 - $198,800 USD
US employees outside of New York City, Los Angeles, Seattle, or the San Francisco Bay Area: $152,100 - $178,900 USD
#LI-DNI