Head of Support Strategy & Operations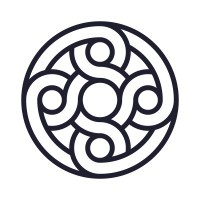 Mercury Technologies
Customer Service, Operations
San Francisco, CA, USA · Portland, OR, USA · New York, NY, USA · Remote
Posted on Wednesday, October 11, 2023
"I never am really satisfied that I understand anything; because, understand it well as I may, my comprehension can only be an infinitesimal fraction of all I want to understand." - Ada Lovelace
In the fast-evolving realm of Mercury's customer support organization, we're on the hunt for an Operations Leader echoing Ada Lovelace's insatiable quest for knowledge—a relentless curiosity that refuses to settle. Your domain will be a complex ecosystem, where the operational functions powering the Support team are your tools to craft an optimized landscape. Like Lovelace, who saw beyond the Analytical Engine's immediate capabilities, you'll create essential metrics and drive our next phase of growth across Quality, Training, Program Management today, and eventually Workforce Management, VOC, and Self Service in the future. You'll constantly be on the quest for new ways to utilize emerging and existing technologies to keep Mercury at the forefront of thoughtful customer support.
Your role transcends oversight; it's about visionary leadership blended with practical execution. You'll be the North Star for your team, guiding them through the labyrinth of operations with strategic foresight. But you're also not afraid to get your hands dirty, to delve into the operational trenches when the vision needs a nudge to become reality. You'll harmonize the symphony of agent and customer experiences, leaving an indelible imprint on each interaction.
What you'll do day to day:
Work closely with Mercury's Support leadership to set and implement a strategic, scalable growth strategy for the Support team as we launch new products, new channels, and new tooling
Lead, hire, and manage a high performing team focused on Quality, Training, Program Management, System Administration, and other teams/functions in the future
Research and advocate for the adoption of new tools and processes that improve both the customer's and the support agent's experience
Forge relationships to build upon the existing connections between Support and other departments, particularly Product and Engineering, ensuring alignment and effective communication
Change Management: Lead change initiatives, ensuring that new processes and tools are smoothly integrated into the team's workflow with a heavy focus on ensuring customer and support agent satisfaction
What would make you a stand out candidate:
Proven experience leading a multifaceted team, preferably in a Customer Experience/Support Operations environment. Ideally 4-6 years leading both individual contributors and Team Leads
A deep understanding and point of view for what makes Customer Support a differentiator for brands and how to leverage people, process, and technology to get there
A history of developing and executing successful scaling strategies for a rapidly scaling company. This could include rolling out new technologies and tools, building out frameworks to help drive process improvements, etc.
Familiarity with tools and systems relevant to Support e.g. as Front, Intercom, Zendesk, Salesforce, etc. and a proactive approach to adopting new technologies
Experience working effectively and designing connection points with multiple departments to thoughtfully grow and scale teams and customer experiences
Ability to articulate complex concepts clearly and effectively, both in writing and verbally to a range of audiences
Experience in fast-changing startup environments and the agility to adapt to new challenges and opportunities
The total rewards package at Mercury includes base salary, equity (stock options), and benefits.
Our salary and equity ranges are highly competitive within the SaaS and fintech industry and are updated regularly using the most reliable compensation survey data for our industry. New hire offers are made based on a candidate's experience, expertise, geographic location, and internal pay equity relative to peers.
Our target new hire base salary ranges for this role are the following:
US employees in New York City, Los Angeles, Seattle, or the San Francisco Bay Area: $224,200 - $263,800 USD
US employees outside of New York City, Los Angeles, Seattle, or the San Francisco Bay Area: $201,800- $237,400 USD
Canadian employees (any location): CAD 204,000 - 240,100
#LI-DNI