Compliance Solutions Manager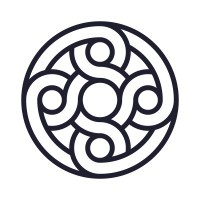 Mercury Technologies
Legal
San Francisco, CA, USA · Portland, OR, USA · New York, NY, USA · Remote
Posted on Thursday, September 28, 2023
"Most people spend more time and energy going around problems than in trying to solve them." Henry Ford
At Mercury, we continue to solve problems by building a banking* experience that over 100,000 startups trust. It requires creating a savvy and seamless product experience for our customers, who are driving change in the world through their creation of smart products and solutions.
Ford is said to have approached life as "one of these people who didn't take a job because he knew how to do it, he often took jobs because he didn't know how to do them, and they were opportunities to learn." This approach serves as the foundation at Mercury, where curiosity and humility are the basis of our existence.
As such, you'll bring an unquenchable thirst to dive into areas you aren't an expert in, learn from them and offer your tribute in return. In this way, you will add to the talented, diverse, curious group of entrepreneurial spirited creators to help take Mercury into its ideal form. Mercury's culture cherishes humility, curiosity, quality, and creativity. These are attributes you must add to that culture.
Ford's view of creativity is eloquently stated as "You say I started out with practically nothing, but that isn't correct. We all start with all there is, it's how we use it that makes things possible."
This role will require you to find something within what appears as nothing. You'll need a keen eye for identifying potential, thinking innovatively and a strong sense of ownership and accountability to drive results. You'll bring a collaborative mindset to helping manage the tightrope of pushing the boundaries and maintaining solid risk and compliance controls.
Mercury's Compliance team is looking to add a hi tech visionary Compliance Solutions Manager to build out our governance, risk and compliance needs, represent our practices and policies to internal customers, partners and auditors, and identify and create ways to leverage technology, such as a GRC solution, to measure the effectiveness of our Compliance Management System.
*Mercury is a financial technology company, not a bank. Banking services provided by Choice Financial Group and Evolve Bank & Trust®; Members FDIC.
Here are some things you'll do on the job:
Help build the foundation of a world-class compliance team
Have deep technical knowledge and awareness of emerging innovative technology
Source and/or design, implement and administer system(s) necessary to measure performance against requirements
Have experience administering GRC solutions, including integration with other tools and systems
Establish and monitor performance metrics and/or Key Risk Indicators ("KRIs") for potential risks or issues, performing further analysis as needed
Other duties as assigned, including diving into a lot of different areas to fit the emergent priority
You should:
Have experience in banking or financial services, ideally implementing GRC software and risk management, such as a Big 4 Consulting Firm
Have experience evaluating emerging products and solutions to innovatively solve complex problems, like compliance risks
Thrive in building things from scratch
Be a great collaborator and communicator
Enjoy the challenges and rewards an innovative fast paced environment brings
Some bonuses include: ServiceNow certifications, SQL and/or coding experience, and a solid understanding of data and systems infrastructure
The total rewards package at Mercury includes base salary, equity (stock options), and benefits.
Our salary and equity ranges are highly competitive within the SaaS and fintech industry and are updated regularly using the most reliable compensation survey data for our industry. New hire offers are made based on a candidate's experience, expertise, geographic location, and internal pay equity relative to peers.
Our target new hire base salary ranges for this role are the following:
US employees in Los Angeles, Seattle, New York City or the San Francisco Bay Area: $174,800 - $205,700.
US employees outside of Los Angeles, Seattle, New York City or the San Francisco Bay Area: $157,300 - $185,100.
Canadian employees (any location): CAD 159,000 - 187,000.
#LI-DNI