Group Product Manager - Consumer Experiences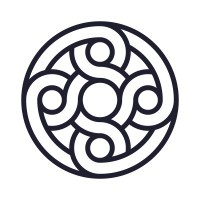 Mercury Technologies
Product
San Francisco, CA, USA · Portland, OR, USA · New York, NY, USA · Remote
Posted on Tuesday, July 25, 2023
As the founder and headmaster of the Xavier Institute for Higher Learning, Professor Xavier orchestrates the complex balance between the unique strengths and weaknesses of each team member to bring a team of X-Men to life. Similarly, the Group Product Manager for Consumer Experiences will develop a cohesive team of product managers with diverse skills and backgrounds that can effectively navigate the dynamic world of Mercury's consumer experience across the desktop and mobile apps. They must hold their team accountable for outcomes, championing both the needs of the business and the individuals who bring their vision to life.
Product Managers at Mercury, collaborate with designers, engineers, and other key partners to ship high quality products to our customers. You'll be accountable for understanding customers and the business, developing strategy, coaching, mentoring, and hiring a team of product managers to prioritize and execute on the initiatives identified.
You will keep the team outcome-oriented — using qualitative and quantitative metrics to guide decision-making. Further, you will ensure the entire team feels a sense of ownership over product direction and results. As our group leader you will be both empowered and accountable to the outcomes of your domain.
As part of the journey, we would expect you to:
Gain a deep understanding of our current and potential customers' needs.
Gain a deep understanding of our banking/credit partner needs and incentives to enable great customer facing experiences.
Bring a deep understanding of fintech market best practices and industry trends
Enable data and user research to inform strategic and in product decision making.
Develop strong narratives to align team efforts and provide the 'why' behind your decisions.
Hold teams accountable to making intelligent hypotheses, developing a rapid product velocity, and shipping beautiful high quality products.
Show up together with your engineer and designer group peers, developing collaborative approaches to problem solving.
Develop strong, trusted partnerships within your team, execs, and broadly within Mercury.
Some things that might make you successful in a role like this:
An excellent communicator, with experience collaborating effectively and driving trust within your team and other product groups to build great customer solutions
Empathy with customers — experience learning customer needs and translating those into products and value props that resonate with end users.
Data motivation - experience leveraging data to inform decisions and set success metrics.
Strategic thinking - experience authoring and communicating strategies that are holistic, customer-centric, and make meaningful progress to your previous companies path to success
Past experience building highly useful and engaging consumer or fintech products - holistically driving the business to enable product led growth. Setting the right goals, setting up the team to attack it and measuring the outcomes.
High product velocity - you've curated your roadmaps & setup team structures for execution in your past roles
Great hiring and mentorship - experience developing trust with candidates from all backgrounds and providing the appropriate scope and depth of product work to their abilities.
Clear accountability — you hold yourself and others accountable in service of great work.
The total rewards package at Mercury includes base salary, equity (stock options), and benefits. Our salary and equity ranges are highly competitive within the saas and fintech industry and are updated regularly using the most reliable compensation survey data for our industry.
New hire offers are made based on a job candidate's experience, expertise, geographic location, and internal pay equity relative to peers. Our target new hire base salary ranges for this role are the following:
The salary range for candidates in the US is $237,600 – $279,500.
The salary range for candidates in Canada is CAD $216,200 – $254,300.
Mercury is a financial technology company, not a bank. Banking services provided by Choice Financial Group and Evolve Bank & Trust, Members FDIC.
#LI-DNI