Partnerships Lead - Life Sciences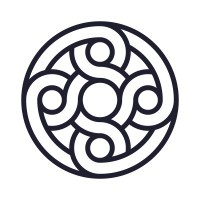 Mercury Technologies
Sales & Business Development
San Francisco, CA, USA · Portland, OR, USA · New York, NY, USA · Remote
Posted on Tuesday, July 11, 2023
We're looking for a Lead VC Relationship Manager - Life Sciences to build our approach with VCs and companies in this ecosystem and strengthen Mercury's connection to this pivotal ecosystem. Our goal is to be the best partner to Life Science companies, and this role will help drive both our strategy and execution within the ecosystem.
You'll build strong relationships with individuals at Venture Capital funds, accelerators, and startups, to make Mercury top of mind with the companies they work with. This is zero to one role, building out our overall strategy within Mercury to grow this part of our business.
You'll have to deeply understand their portfolio's products and needs and know our product in great detail. You'll also take customer feedback, push our product forward, and figure out how to make things that will sell before the market even knows to ask for it. Ultimately, you will be responsible for working across a broad array of Mercury teams to drive the adoption of Mercury across top-tier venture and professional services firms and other strategic partners.
Here are some things you'll do on the job:
Build and cultivate a pipeline of relationships with top-tier life science, biotech and climate focused venture firms, the broader VC community, and other strategic professional service partners

Drive Mercury brand awareness, customer acquisition, and grow our reputation within the portfolio of crucial partner channels

Collaborate with the internal teams to drive adoption and build connectivity through events, content, programming, and outbound outreach

Maintaining and reporting back on the pulse of life science founders, what they're looking for in their banking service and how we can target them best

Evangelize and conduct training on Mercury at partner team meetings, office hours, and founder workshops and roundtables

Drive brand advocacy by becoming a thought leader in the startup space and further market Mercury through broader life sciences ecosystem event participation (conferences, panels, written pieces, etc.)

Generate regular reporting on partnership success and report back to key partners

Prepare and deliver data-driven reviews to the senior management about progress, achievements, and roadblocks in the life sciences ecosystem

Translate VC/firm portfolio company needs into prioritized product development

Assist Life Science Mercury customers and founders in making value-add connections, and providing an overall excellent customer experience
Experience we're looking for:
Intimate experience working with life science, biotech, pharma, climate and similar startup founders, founder communities and investors

Have a bachelor's degree or something you feel is equivalent

7+ years of experience in relationship management, business development, partnerships, sales, venture capital, consulting, or other relevant experience

Possess strong relationship management skills, with the ability to develop authentic relationships with the most influential and impactful venture and law firms in the startup ecosystem

Be adept at solving ambiguous problems and building for scale

Have experience reviewing business financials and learn new credit philosophies quickly

Feel confident talking with entrepreneurs, venture partners, and senior executives

Have a strong product sense

Be passionate about technology, start-ups, and supporting early stage businesses as they grow and scale

Have an innate curiosity and the ability to uncover the needs and interests of strategic investors

Communicate with clarity and purpose in both written and verbal communication

Be open to giving and receiving feedback from both internal stakeholders and customers

Love problem solving and making teams, product, and processes more efficient

Have an almost psychic level of empathy

Feel driven by competition

Work well as part of a team and with other groups

Enjoy learning about companies with complex, technical products

Enjoy thinking about how to automate as much of your job as possible
The total rewards package at Mercury includes base salary, equity (stock options), and benefits.
Our salary and equity ranges are highly competitive within the saas and fintech industry and are updated regularly using the most reliable compensation survey data for our industry. New hire offers are made based on a job candidate's experience, expertise, geographic location, and internal pay equity relative to peers.
Our target new hire base salary ranges for this role are the following:
US employees in the New York City or San Francisco Bay area: $217,400 - 255,800 USD
US employees outside of the New York City or San Francisco Bay area: $195,700 - 230,200 USD
Canadian employees (any location): CAD 197,800 - 232,800
#LI-DNI