Head of Product Expansion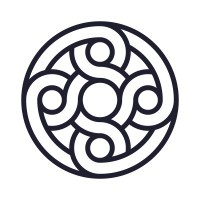 Mercury Technologies
Product
San Francisco, CA, USA · Portland, OR, USA · New York, NY, USA · Remote
Posted on Wednesday, June 28, 2023
Every month, thousands of other ambitious and high-growth companies apply to *bank with Mercury - but not all of them are startups! As our head of product expansion, you will be responsible for mentoring and coaching small nimble product squads who are building compelling solutions to user problems for users adjacent to our core startup audience - think ecommerce companies, bio-technology, VCs, professional partnerships, consultants and more. In this unique Head of Product Expansion role, you will be both a product leader - identifying the next largest audience for us to delight, while also a coach/mentor, enabling the incredible founder-talent we have brought together to achieve their own personal bests at building new 0-1 offerings, finding clear and compelling product market fit.
As a Product Manager manager, at Mercury, you will collaborate with other design leaders, engineer leaders, and other key partners to ship high quality products to our customers. You'll be accountable for understanding customers and the business, developing strategy, prioritizing the roadmap, and keeping the team unblocked and executing at a high-level.
You will keep the team outcome-oriented — using qualitative and quantitative metrics to guide decision-making. Further, you will ensure the entire team feels a sense of ownership over product direction and results.
While you will focus on a particular area, you'll develop a point of view on how our products fit into Mercury more broadly — working with teams like Growth, Marketing, Risk, Compliance, and Sales to win over these adjacent audiences.
As part of the journey, we would expect you to:
Mentor and coach strong founder-product managers to iterate, identify product market fit, and bring new product concepts to market that expand Mercury's appeal to new audiences & drive revenue growth

Identify and maintain a 'next best' opportunity map for whom Mercury could serve the needs better.

Develop a repeatable process for how to prototype and prove product market fit for new features supporting these audiences.

Develop a system to graduate efforts that succeed, while creating a path to learn from what doesn't deliver the impact hoped.
Some things that might make you successful in a role like this:
Excellent product sense & customer intuition; great candidates will have a knack for understanding and intuiting customer needs

High velocity iteration; great candidates will balance the quality and scope demands to deliver a product that performs above market; while being built with limited staffing.

An aptitude for mentorship; great candidates will help teams of ambitious product managers, designers, and engineers reach their potential, focusing on developing the ability to learn and execute.
The total rewards package at Mercury includes base salary, equity (stock options), and benefits.
Our salary and equity ranges are highly competitive within the saas and fintech industry and are updated regularly using the most reliable compensation survey data for our industry. New hire offers are made based on a job candidate's experience, expertise, geographic location, and internal pay equity relative to peers.
Our target new hire base salary ranges for this role are the following:
US employees (any location): $250,000 - 287,000 USD
Canadian employees (any location): CAD 222,500 - 255,500
*Mercury is a financial technology company, not a bank. Banking services provided by Choice Financial Group and Evolve Bank & Trust, Members FDIC.
#LI-SN1