Implementations Manager (Enterprise SAAS)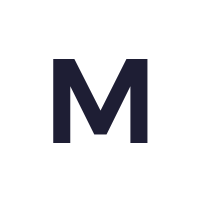 Mantl
New York, NY, USA · Remote
Posted on Friday, April 21, 2023
As a Implementation Manager You Will:
As a Implementation Manager, you'll have the opportunity to become a leading expert in all MANTL products and be the face of MANTL and a trusted advisor to our clients as they onboard. Each client has unique needs - you will be providing technical and operational guidance to help them effectively leverage our platform and drive maximum impact for their business while keeping the project on track and driving MANTL time to value.
You will work closely with the Product, Engineering, and Account Management teams to build out processes that streamline the client onboarding experience while ensuring a smooth transition after launching on MANTL.
You should be comfortable with managing client-facing communication across mature organizations and interfacing with executives, project leads, and operational teams while acting as a customer advocate across internal product, engineering, and design teams.
About You:
You are an "A" player who thrives on creative problem-solving and building meaningful client relationships
You have a strong ability to recognize flawed processes and a passion for building scalable solutions
You are hyper-organized with the ability to intelligently prioritize multiple competing projects and multiple streams of internal and external communication
You have a high level of attention to detail, organization, and the drive to keep your projects on track
You are a technologist with an ability to understand underlying system architecture and self-serve digging into issues
You are agile and excited by a product that is constantly improving
We Are Looking For:
3.5+ years in a client-facing delivery role
Technical aptitude to learn quickly and rapidly build product knowledge; understanding of web applications (e.g. json, xml, etc) and web services API's (e.g. SOAP, REST, etc.)
Experience implementing enterprise software solutions with a consultative approach
Experience interfacing with technical teams
Excellent verbal and written communication skills, both internal and client-facing, with an ability to translate technical requirements into language that is understandable and digestible by different audiences
Preferred
JIRA proficiency or similar project management software
Prior experience at a FinTech company or other industry subject to regulations
Prior experience as a technical project manager or similar role
Enterprise SaaS Experience
What We Offer:
MANTL offers competitive compensation package including base, salary, equity, and benefits. Target pay for this role is 110-140K base, though this is subject to change based on performance and market conditions
100% covered medical, dental, and vision insurance for employees
Unlimited PTO
Remote or onsite flexibility
A creative and fun team that comes together for regular events (Some examples from the past include improv, chocolate and wine tasting, happy hours)
Remote setup allowance of $400
Mental health and wellness programs
Who is MANTL?
MANTL is a fast-growing NYC-based FinTech SaaS company on a mission to build technology that will help America's financial institutions and their communities thrive. Think Shopify, but purpose-built for community banks and credit unions. Our modern banking software helps level the playing field for smaller banks and credit unions by enabling them to grow digitally.
Our deposit origination platform is widely considered best-in-class in our industry, showing clear and material performance beyond any of our competitors. Check out what our CEO has to say about MANTL's impact here.
Our investors include CapitalG, Point72, ClockWork, and BoxGroup.
The MANTL Culture
Joining MANTL means joining an ambitious and exceptional team that solves complex problems every day.
People are our most important asset and the top reason we love working at MANTL. We're a group of passionate technologists who support an accountable, transparent, and collaborative culture that fosters productive and engaging discussions. We want to work with inclusive people who understand the importance of treating their colleagues exceptionally well. We're always a work in progress — and we're proud to be named one of Crain's 100 Best Places to Work in New York City for two years running.
MANTL is an Equal Opportunity Employer. We do not discriminate against qualified applicants or employees on the basis of race, color, religion, gender identity, sex, sexual preference, sexual identity, pregnancy, national origin, ancestry, citizenship, age, marital status, physical disability, mental disability, medical condition, military status, or any other characteristic protected by federal, state, or local law, rule, or regulation.