Capital Markets Analyst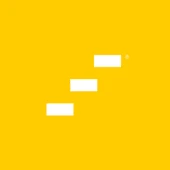 LendingHome
IT
Remote
Posted on Thursday, November 9, 2023
Kiavi, formerly known as LendingHome, is one of the largest lenders to real estate investors in the United States. With Kiavi's technology platform and innovative financing solutions, real estate investors are empowered to make informed decisions, close deals faster, and realize the full potential of their real estate investment strategies.
---
Founded in 2013, Kiavi is committed to helping customers revitalize approximately $25 trillion worth of aged U.S. housing stock and provide move-in ready homes and rental housing for millions of Americans across the country. We have funded almost $13 billion dollars worth of loans across about 52,000+ projects, becoming one of the nation's largest bridge loan lenders.
Combining our technology and industry expertise, Kiavi has grown to a team of over 400 and has won many awards over the years including Forbes Fintech 50, Finovate Awards: Best Digital Mortgage Platform, Fast Company's Most Innovative Companies, and many more.
Loans Funded:

$13+ billion in loans funded

Homes financed: 52

,000+ projects funded for our customers across the country. 95% of projects have successful exits

Geography: 31

states + D.C. where we lend to real estate investors so they can revitalize neighborhoods

Employees:

Over 400 employees
This position can be based remotely in any of our approved hiring regions. Our hybrid distributed workforce philosophy allows us to find the best talent in the country and build diverse teams, while allowing our colleagues to work from the location that works best for them. For those who prefer to work in-office, we have locations in San Francisco and Pittsburgh. We also plan to use these spaces to bring together teammates to drive creativity and innovation.

We are not approved to hire in the following regions: Alabama, Alaska, Arkansas, Connecticut, Delaware, Idaho, Indiana, Iowa, Louisiana, Massachusetts, Mississippi, Montana, New Hampshire, New Mexico, North Dakota, Oklahoma, South Dakota, Vermont, Wyoming- As well as: NYC Metro Area, Seattle Metro, Washington DC Metro, Baltimore Metro, Chicago Metro, Houston Metro, Denver Metro, Portland Metro.

Role
The Capital Markets Analyst role is an integral part of the Capital Markets team at Kiavi supporting the management of mortgage loan sales to a variety of institutional investor partners. The Capital Markets Analyst will help the team manage, monitor and analyze transactions to institutional investors, securitization programs and other capital markets partners.
Responsibilities
Track, update and maintain all loan sale data; establish timelines for trade execution.
Facilitate and monitor the due diligence process to ensure adequate and timely resolution of investor's conditions and exceptions.
Plan and execute sales to our securitizations; monitor securitization portfolio metrics to ensure compliance with concentration limits.
Prepare whole loan sale tapes to be offered to investor partners; facilitate the settlement process, including managing collateral, verifying mortgage loan schedule data, and finalizing settlement deliverables.
Create reporting and engage with internal mortgage operations teams to relay investor feedback on external diligence teams' findings and performance trends; work with internal policy team to prepare and distribute underwriting and product updates.
Implement internal processes and controls to ensure accuracy and efficiency across loan package sales and reporting.
Conduct analytical work using large data sets to analyze live transactions, deal structures and overall portfolio performance.
Execute ad-hoc projects to assist with our strategic goals with investors.
Requirements
Bachelor's degree, preferably in finance, accounting, economics or real estate.
Strong analytical and critical thinking skills with the demonstrated ability to meet deadlines and perform in a fast-paced environment.
1-2 years of related experience, preferably in capital markets or finance related field.
Mortgage and/or real estate industry experience preferred but not required.
Skilled in analyzing, interpreting, summarizing and maintaining data.
Experience with SQL and Tableau is preferred for data extraction and analysis tasks.
Advanced proficiency in Excel, particularly in data summarization using formulas, lookups, and pivot tables
Detail-oriented individual who can work effectively under pressure.
Ability to work autonomously; self-sufficient and self-motivated
Ability to multitask while maintaining high attention to detail.
---
Kiavi takes a market-based approach to pay, and pay may vary depending on your location. Work locations are categorized into one of three tiers based on cost of labor for that geographic area. These ranges may be modified in the future.

$67,000 - $82,000 + 5% bonus + equity + benefits
To find a location's tier, please refer to https://kiavi.com/compensation. The range displayed on each job posting reflects the minimum and maximum target for new hire salaries. Within the range, the successful candidate's starting pay will be determined based on job-related skills, experience, qualifications, work location, and market conditions. Your recruiter can share more about the specific base pay range for your preferred location during the hiring process. Please note that the pay range listed above reflects the base salary only, and does not include the target value of bonus, equity, or benefits.
---
Benefits and Perks
Product Ownership: All employees think like an owner because all new hires are granted stock options. After meeting a service requirement at Kiavi, we offer an extension to exercise options up to 3 years after termination.
Health Insurance

: Our medical, dental, and vision plans are completely free for employee-only coverage, and the company pays 80% of the total premium for dependents.

Whole-Person Wellness

: Anyone can schedule no-cost unlimited virtual therapy sessions, use a monthly subsidy for fitness facilities, and access reimbursements for fertility services.

Carrot

: The leading global fertility benefits provider, built to support employees through their lifelong fertility healthcare journey.

Retirement Savings

. Employees who participate in our "no fee" 401(k) receive an immediately-vested employer match on 100% of contributions up to 3% of compensation.

Career Growth

: We foster an environment that encourages opportunities to use your voice, do better for our customers and each other, and support your career journey.

Flexible Time Off

: With no cap on the number of days of PTO each year, employees are encouraged to enjoy a well-rounded lifestyle with work, travel, and family.

Paid Leaves

: You're immediately eligible for up to 12 weeks of paid leave each year to bond with a new child (mothers & fathers) and up to 8 weeks for medical or caregiver leave so you come back ready to deliver high-impact results.

Remote-First

: We win together while still being fully remote, and each employee receives a stipend for their home office setup and a monthly allowance to help with the cost of internet/phone.
Kiavi in the News:
---
If you'd like to see more about what Kiavi has to offer or explore additional opportunities, visit our careers page.
---