Senior Travel and Events Partner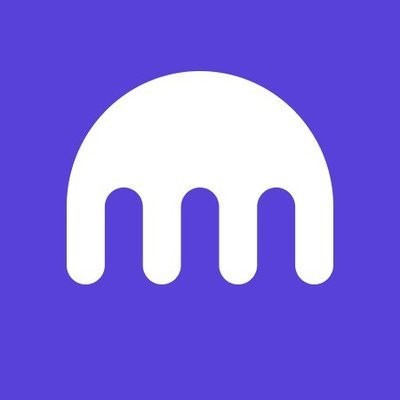 Kraken
Administration
United States
Posted on Friday, May 12, 2023
Building the Internet of Money
Our Krakenites are a world-class team with crypto conviction, united by our desire to discover and unlock the potential of crypto and blockchain technology.
What makes us different? Kraken is a mission-focused company rooted in crypto values. As a Krakenite, you'll join us on our mission to accelerate the adoption of cryptocurrency so the world can achieve financial freedom and inclusion. For over a decade, Kraken's focus on our mission and crypto ethos has attracted many of the most talented crypto experts in the world.
Before you apply, please read the
Kraken Culture Explained
to learn more about our internal culture, values, and mission.
As a fully remote company, we have Krakenites in 60+ countries who speak over 50 languages. Krakenites are industry pioneers who have a long track record of building premium products for professionals and institutions as well as newcomers to the space. Kraken is committed to industry-leading security through our products like
Kraken Pro
,
Kraken NFT
, and
Cryptowatch
, with a focus on world-class customer support and
crypto education
for all.
Become a Krakenite and build the internet of money!
Proof of Work
The Team
Join our Travel & Events Team and play a vital role in bringing our remote-first company together to enable connections, experience a global perspective and boost motivation!
Our team consists of hospitality-minded, experienced players, dedicated to providing organized travel and unique experiences to our colleagues. This team thrives on synergy and flexibility - encouraging open dialogue, constructive feedback and creative problem-solving. The Travel & Events team's greatest strength is our ability to embrace challenges together and use our passion for the industry to deliver memorable events.
This is a fully remote role for someone based in the United States.
The Opportunity
Lead and manage event planning timeline and deliverables
Manage and negotiate hotel and supplier contracts
Coordinate/attend site inspections as needed
Coordinate/support food and beverage, transportation, hotels, activities, meetings, registration, air and executive logistics
Develop and maintain project budgets, tracking changes and savings
Develop initial proposals for key stakeholders
Serve as a mentor for leads and coordinators in the areas of budgeting, communication and program development/execution
Maintain proactive, positive communication with key stakeholders
Conduct regularly scheduled status meetings from pre-planning through program operation with key stakeholders
Skills you should HODL
Minimum 4+ years of experience in meeting/event planning (including incentives, association, corporation), hotel catering or convention sales experience
Strong knowledge of program management and budget maintenance
Professional oral presentation and writing skills
Prior experience effectively handling multiple projects/demands
Motivated self-starter that can also work on a team in a fast-paced environment
Incredibly organized and detail-oriented
Ability to travel up to 30% (internationally)
Experience with Cvent
International hotel destination knowledge is a plus
Kraken is powered by people from around the world and we celebrate all Krakenites for their diverse talents, backgrounds, contributions and unique perspectives. We hire strictly based on merit, meaning we seek out the candidates with the right abilities, knowledge, and skills considered the most suitable for the job. We encourage you to apply for roles where you don't fully meet the listed requirements, especially if you're passionate or knowledgable about crypto!
As an equal opportunity employer, we don't tolerate discrimination or harassment of any kind. Whether that's based on race, ethnicity, age, gender identity, citizenship, religion, sexual orientation, disability, pregnancy, veteran status or any other protected characteristic as outlined by federal, state or local laws.
Stay in the know