Senior Core Infrastructure Engineer - Orchestration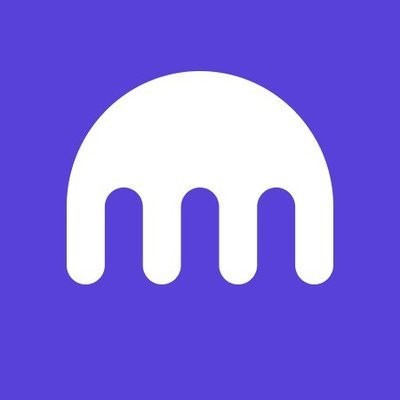 Kraken
Other Engineering
Remote
Posted on Tuesday, April 25, 2023
Building the Internet of Money
Our Krakenites are a world-class team with crypto conviction, united by our desire to discover and unlock the potential of crypto and blockchain technology.
What makes us different? Kraken is a mission-focused company rooted in crypto values. As a Krakenite, you'll join us on our mission to accelerate the adoption of cryptocurrency so the world can achieve financial freedom and inclusion. For over a decade, Kraken's focus on our mission and crypto ethos has attracted many of the most talented crypto experts in the world.
Before you apply, please read the
Kraken Culture Explained
to learn more about our internal culture, values, and mission.
As a fully remote company, we have Krakenites in 60+ countries who speak over 50 languages. Krakenites are industry pioneers who have a long track record of building premium products for professionals and institutions as well as newcomers to the space. Kraken is committed to industry-leading security through our products like
Kraken Pro
,
Kraken NFT
, and
Cryptowatch
, with a focus on world-class customer support and
crypto education
for all.
Become a Krakenite and build the internet of money!
Proof of work
The team
Join our Core Infrastructure - Orchestration Team and start playing a vital role in managing and enhancing Kraken's container orchestration platform! The team is responsible for managing and applying best practices to our Kraken's orchestration platform, ensuring is secured, reliable and scalable while facilitating a continuous approach to our software development practices. Also provides infrastructure support across our Engineering teams. Lately, the team has been focusing on providing a self-service platform for engineers to easily access and manage their services in the clusters the team provides, and manages.
The opportunity
Extend and automate the existing container orchestration platform, ensuring its scalability, reliability, and performance.
Work closely with SREs from different teams to reduce their cognitive load related to the orchestration platform.
Implement and maintain security best practices for the orchestration platform, ensuring the security and availability of our systems.
Troubleshoot and resolve infrastructure issues, as well as provide guidance and support to other team members.
Participate in on-call rotations to ensure the smooth operation of our critical systems.
Skills you should HODL
Strong background in Linux, Networking, and Distributed Systems.
Hands-on experience with container orchestration platforms such as Nomad or Kubernetes.
Proficiency in Infrastructure as Code (IaC) using Terraform.
Strong security mindset and experience implementing security best practices in a complex environment.
Experience in cloud administration, preferably in AWS
Nice to have
Experience with other HashiCorp tools, such as Vault and Consul.
Familiarity with monitoring and observability tools like Prometheus and Grafana.
Knowledge of scripting languages, such as Python, Go, or Bash.
Location Tagging: #US #LI-Remote
Kraken is powered by people from around the world and we celebrate all Krakenites for their diverse talents, backgrounds, contributions and unique perspectives. We hire strictly based on merit, meaning we seek out the candidates with the right abilities, knowledge, and skills considered the most suitable for the job. We encourage you to apply for roles where you don't fully meet the listed requirements, especially if you're passionate or knowledgable about crypto!
As an equal opportunity employer, we don't tolerate discrimination or harassment of any kind. Whether that's based on race, ethnicity, age, gender identity, citizenship, religion, sexual orientation, disability, pregnancy, veteran status or any other protected characteristic as outlined by federal, state or local laws.
Stay in the know