Staff Product Designer, Time & Attendance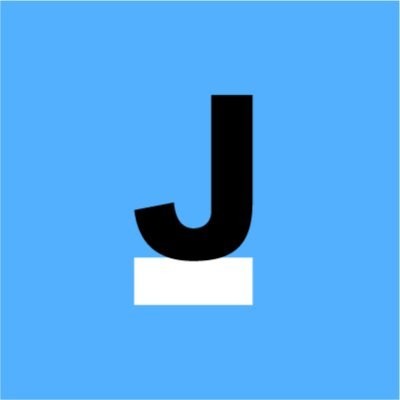 Justworks
Product, Design
New York, NY, USA
Posted on Thursday, March 30, 2023
Who We Are
At Justworks, you'll enjoy a welcoming and casual environment, great benefits, wellness program offerings, company retreats, and the ability to interact with and learn from leaders in the startup community. We work hard and care about our most prized asset - our people.
We're helping businesses get off the ground by enabling them to focus on running their business. We solve HR issues. We're data-driven and never stop iterating. If you'd like to work in a supportive, entrepreneurial environment, are interested in building something meaningful and having fun while doing it, we'd love to hear from you.
We're united by shared goals and shared motivations at Justworks. These are best summed up in our company values, which are reflected in our product and in our team.
If this sounds like you, you'll fit right in.
Who You Are
Do you have a knack for crafting a vision that inspires? Do you pride yourself on your ability to create clarity in ambiguous problem spaces? Are you an excellent communicator and enthusiastic collaborator who is able to engage, inspire, and influence? If so, we'd love to hear from you!
Justworks is looking for a Staff Product Designer who is skilled at striking the right balance of delivering customer value in an experience that is desirable, feasible, and viable for Justworks. Our ideal candidate is strategic and data-driven, leaning on data and insights to inform and track business goals. As a Staff Product Designer at Justworks, you will lead design for your group and define product vision and strategy in partnership with Product Management, Engineering, and Product Marketing leaders. You will also help champion design, lateral thinking, and problem solving on a cross-functional team delivering value in an iterative, agile environment. .
About the team
Since becoming a part of the Justworks brand in 2020, the Justworks Time & Attendance team has been focused on building one of the market's leading automated products for time and attendance. Time & Attendance combines a suite of time tracking & insights tools across web and mobile to help deliver on the Justworks mission of making it easier for entrepreneurs to start, run, and grow their business.
Your Success Profile
What You Will Work On
Guide the continued integration of the Hours web and mobile products deeper into the Justworks product ecosystem.

Partner with Engineering, Product Management and Product Marketing leaders to define product vision, direction, and strategy that spans multiple products and devices.

Set and raise the quality bar for design and influence through your mastery of craft and problem solving skills.

Approach problems critically, help refine statements of the problems, and show breadth in exploring how we might solve them

Present and effectively communicate the design and product vision; drive design decisions with data and insights

Lead the process, end-to-end: discovery, problem definition, ideation, prototyping, and experimentation through to launch.

Lead user research to uncover customer problems, needs, and product opportunities.

Lead co-creation workshops with your product team, designers, and stakeholders.

Prototype, validate, and deliver elegant, on-brand solutions to complex problems.

Support, mentor, and provide radically candid feedback to team members.

Contribute to our internal design processes, practices, team culture, and design system.
How You Will Do Your Work
As a Staff Product Designer, how results are achieved is paramount for your success and ultimately result in our success as an organization. In this role, your foundational knowledge, skills, abilities and personal attributes are anchored in the following competencies:
Customer focus

- builds strong customer relationships and delivers customer-centric solutions.

Teamwork and communication

- putting our collective best together through documentation, collaboration, relationship-building, listening, empathy, recruiting, and evangelism.

Nimble learning

- actively learning through experimentation when tackling new problems, using both successes and failures as learning fodder.

Results-driven

- consistently achieves results, even under difficult circumstances.

Creative thinking

- discovering new opportunities and solutions for problems by looking beyond current practices and using innovative thinking.
In addition, all Justworkers focus on aligning their behaviors to our core values known as COGIS. It stands for:
Camaraderie

- Day to day you can be seen working together toward a higher purpose. You like to have fun. You're an active listener, treat people respectfully, and have a strong desire to know and help others.

Openness

- Your default is to be open. You're willing to share information, understand other perspectives, and consider new possibilities. You're curious, ask open questions, and are receptive to thoughts and feedback from others.

Grit

- You demonstrate grit by having the courage to commit and persevere. You're committed, earnest, and dive in to get the job done well with a positive attitude.

Integrity

- Simply put, do what you say and say what you'll do. You're honest and forthright, have a strong moral compass, and strive to match your words with your actions while leading by example.

Simplicity

- Be like Einstein: "Everything should be made as simple as possible, but no simpler."
Qualifications
You have a minimum of 7 years of work experience in Product Design for tech/software products, preferably SaaS products focused on B2B.

You have experience defining customer journeys that span multiple products and devices

You are a systems thinker with a proven ability to solve complex UX problems and product strategy skills to deliver quality design solutions.

You have a deep understanding of how qualitative and quantitative research informs product and design decisions.

You are a strong communicator and storyteller, communicating concepts and ideas in different formats depending on the need, and revise your approach.

You set high standards for yourself and others and are able to help others meet these with a growth mindset.

You have a bias for taking initiative and ownership of work, filling in the blanks when encountered by ambiguity

You're skilled with user research (with a deep understanding of how qualitative and quantitative research informs product and design decisions), front end coding, project management, product discovery, and UX writing a plus

You possess a track record of making technical decisions that are best at that given point in time and comfort with making decisions with incomplete information

You're an expert with the tools of the trade, and have experience contributing to token-based design systems.
Nice To Have
You have experience in one of the following problem spaces: healthcare, financial services, payroll, and/or people management tools.
The base wage range for this position based in our New York City Office is targeted at $190,000.00 to $209,000.00 per year.
#LI-Hybrid #LI-SP1
Actual compensation is based on multiple factors that are unique to each candidate, including and not limited to skill set, level of relevant experience, and specific work location. Salary ranges for positions based in other locations may differ based on the cost of labor in that location.
For more information about Justworks' Total Reward Philosophy, including all of the perks and benefits we are proud to offer our team members, please visit Total Rewards @ Justworks.
Diversity At Justworks
Justworks is committed to maintaining a workplace where diversity of identity, culture, and life experience is the norm and is celebrated authentically and respected consistently. Diversity in our work, our people, and our product drives creativity and innovation, entrepreneurial leadership and integrity, competitiveness, and collaboration throughout our business and in the market. We depend on our differences to make our team stronger, our workplace more dynamic, and our product accessible to all of our customers.
We're proud to be an equal opportunity employer open to all qualified applicants regardless of race, color, ancestry, religion, sex, national origin, sexual orientation, age, citizenship, marital or familial status, disability, pregnancy, gender identity or expression, veteran status, genetic information, or any other legally protected status.