Director, Corporate Strategy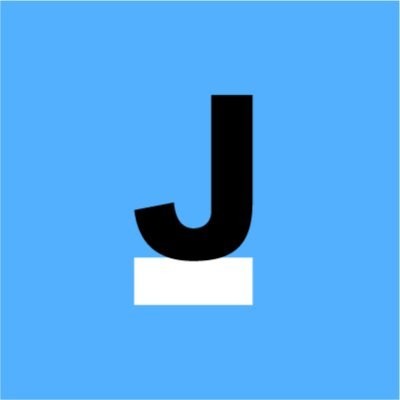 Justworks
Administration
New York, NY, USA
Posted on Saturday, March 18, 2023
Who We Are
At Justworks, you'll enjoy a welcoming and casual environment, great benefits, wellness program offerings, company retreats, and the ability to interact with and learn from leaders in the startup community. We work hard and care about our most prized asset - our people.
We're helping businesses get off the ground by enabling them to focus on running their business. We solve HR issues. We're data-driven and never stop iterating. If you'd like to work in a supportive, entrepreneurial environment, are interested in building something meaningful and having fun while doing it, we'd love to hear from you.
We're united by shared goals and shared motivations at Justworks. These are best summed up in our company values, which are reflected in our product and in our team.
If this sounds like you, you'll fit right in.
Who You Are
You see the bigger picture, but aren't afraid to roll your sleeves up and get things done. You are a leader and generalist who is comfortable with multiple aspects of a business, including finance, operations, and strategy. You are comfortable working with little to no oversight, and working cross-functionally to drive initiatives. You can paint a high resolution picture about what we want to accomplish over the coming years, and can shape the plan that gets us there.
You are eager to partner with the senior leadership team, and are a go-to contact for members of the board, and investment community. There is no project that you can't handle, no matter how big or small.
If this sounds like you, there is an opportunity for you to join Justworks as a Director of Corporate Strategy and help drive our core business into the next phase of our growth.
Your Success Profile
What You Will Work On
Lead the Corporate Strategy function, with a focus on growing our core business, while identifying new growth opportunities

Own the strategic planning process and act as a trusted advisor to the business's executive leadership team and relevant stakeholders during strategy formulation, development, and execution

Serve as the internal consulting function that directly supports the CEO

Drive new growth initiatives that capitalize on the business's competitive position, diversify our revenue stream, and align with our long-term vision

Continually evaluate new market trends and competitive opportunities/threats

Formulate our market expansion strategies, and partner with key stakeholders to execute

Identify and actively monitor key drivers of revenues and expenses; including KPIs to measure and evaluate company performance

Directly support any inorganic growth initiatives, including mergers, acquisitions, and strategic partnerships

Participate in conferences, dinners, and events to communicate the company's strategy to the market
How You Will Do Your Work
As a Director of Corporate Strategy, how results are achieved is paramount for your success and ultimately result in our success as an organization. In this role, your foundational knowledge, skills, abilities and personal attributes are anchored in the following:
Business Insight

- applying knowledge of business and the marketplace to advance the organization's goals.

Strategic Mindse

t - anticipates future trends and implications accurately; articulates credible pictures and visions of possibilities that will create sustainable value.

Plans and Aligns

- breaks down objectives into appropriate initiatives and actions; stages activities with relevant milestones and schedules.

Initiative and Motivation

- identifying what needs to be done and doing it before being asked or before the situation requires it.

Influence and Leadership

- Fostering a community of knowledge-sharing, collaboration, mentorship, and forward-thinking.
Qualifications
Minimum of 7 years experience working in management consulting, investment banking, strategic planning, and/or within an internal strategy & corporate development team

Experience in growth product; launching growth product initiatives

Worked alongside senior leadership, and are comfortable with having direct conversations and sharing your perspective

Having previous experience managing a high performing team of 4 or more strongly preferred

Must be a passionate team-builder, have an ability to work well with multi-functional teams, be a strategic and creative thinker, have a positive can-do attitude, and work well in a constantly evolving environment

You have experience with bringing strategy to life, and operationalizing it

Experience in managing complicated cross functional initiatives with little to no oversight

Must have exceptional written and verbal communication skills, with an aptitude for data-driven storytelling

You are highly collaborative and can pivot your approach to get to the best collective outcome

You are a generalist who can quickly shift mindsets to support and lead any aspect of the business

Have had strategy consulting experience with top business leadership and a demonstrated ability to work in a cross-functional and matrix business environment.
Capable of working with analytical tools and processes and building analytical models for a business as well as performing regular performance, financial, market, and competitive analyses for the business in order to avail useful insights for strategic decision-making and identification of business opportunities at various business fronts.
The base wage range for this position based in our New York City Office is targeted at $198,000.00 to $237,600.00 per year.
#LI-Hybrid #LI-AG1
Actual compensation is based on multiple factors that are unique to each candidate, including and not limited to skill set, level of relevant experience, and specific work location. Salary ranges for positions based in other locations may differ based on the cost of labor in that location.
For more information about Justworks' Total Reward Philosophy, including all of the perks and benefits we are proud to offer our team members, please visit Total Rewards @ Justworks.
Diversity At Justworks
Justworks is committed to maintaining a workplace where diversity of identity, culture, and life experience is the norm and is celebrated authentically and respected consistently. Diversity in our work, our people, and our product drives creativity and innovation, entrepreneurial leadership and integrity, competitiveness, and collaboration throughout our business and in the market. We depend on our differences to make our team stronger, our workplace more dynamic, and our product accessible to all of our customers.
We're proud to be an equal opportunity employer open to all qualified applicants regardless of race, color, ancestry, religion, sex, national origin, sexual orientation, age, citizenship, marital or familial status, disability, pregnancy, gender identity or expression, veteran status, genetic information, or any other legally protected status.